Intuitive Leadership® University
MOTIVATION courses to help you evolve into an unstoppable intuitive entrepreneur.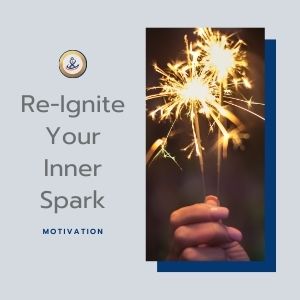 Title: Re-Ignite Your Inner Spark
About This Course:
Have you ever started a project, only to watch it fizzle out after a couple of weeks?
Have you ever lost motivation and fallen short on a goal that once felt exciting?
Have you ever felt discouraged, disheartened, or defeated?
If you're anything like most people, you probably start SUPER strong with your dreams, goals, intentions, projects and plans…then lose steam a few days or weeks later.
Well fortunately for you, the fires never die for the dreams that really mean something…they just sometimes fade into embers and need a little more fuel. And finding fuel to keep the fires lit isn't nearly as hard as lighting the fires in the first place…you just have to know where to look and how to fan the flames.
What you'll learn:
How to build & maintain motivation 24/7. . .
What MOTIVATION really means. . .
The most common motivation dousers…and how to avoid them. . .
How to free yourself from the frustration of unfulfilled dreams. . .
The 6-Step Formula for rekindling any fire to change your life. . .
The TOP 8 Universal Motivators…discover YOURS and how YOU can use them TODAY. . .
How to feel fulfilled & accomplished. . .and win the confidence of others.
And much, much more. . .
Rekindling your fires is the key to transforming your life and living your dreams successfully.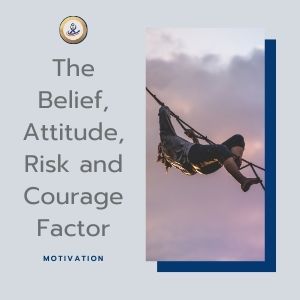 Title: The Belief, Attitude, Risk and Courage Factor
About This Course:
There a window to a new world of exciting possibilities and incredible potential. Once you start using these tools and living with more courage, I promise that your life will get a whole lot more fun. During this power-packed training, you'll discover…
What You Will Learn:
How to shift and shape your mindset to become a powerful, dynamic leader…
Top-tier secrets to goal setting and accomplishment
How to have a greater impact on your world and get the results you REALLY want…
How to inspire others to be their very best and become strong leaders too…
How to collaborate with other strong leaders who share the same passions as you…
How to define the GOALS you would like to achieve, and map out the steps needed to get there…
How to identify REAL-WORLD examples of the principals we discuss, to truly cement this high-powered training into your life…
How to actively RE-PROGRAM the wiring of your mind to help you achieve your desires
Receive professionally designed materials to help you CONTINUE creating your life consciously from now on…
And so much more…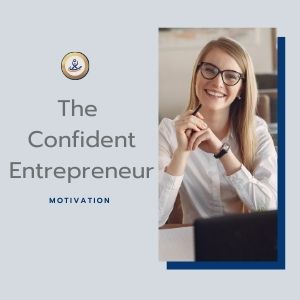 Title: The Confident Entrepreneur
About this course:

Confident people have faith in themselves and their abilities, but when you lack this confidence, you feel stuck and unable to obtain what you want for your life. Life becomes simply a series of ordeals to manage, and instead of moving forward, you feel like you are just getting by and not living up to your full potential.
However, confidence changes everything. With confidence you can achieve your life's purpose. And the best part is, you already have a deep wellspring of confidence living within you. You just need a few tools to tap into it.
What you'll learn:
Why you have NOT BEEN PROGRAMMED for lasting confidence…
How to identify and eliminate all those annoying doubts and fears…
4 simple, easy ways to immediately increase your confidence…and KEEP IT…
How to create a life that supports your growing confidence and abilities…
What, EXACTLY, Is Holding You Back – You will explore how your past is limiting your present results.
Emotional Energy – Identify what makes you feel confident so you can live a rich, fulfilling, Confident You! life.
Connections: Your Thoughts and Experiences – Together, we'll examine how your doubts and fears are actually robbing you of your confidence.
You are a Miracle – You'll discover how to tap into your inner strength to help you stretch out of your comfort zone, take more risks, and live more fully.