Intuitive Leadership® University
Individual: $147.00 *does not include SHIFTology Lab
Bundled: $557.00 includes 3 pre-packaged courses plus
3 months of SHIFTology Lab
(mentoring and private membership hub)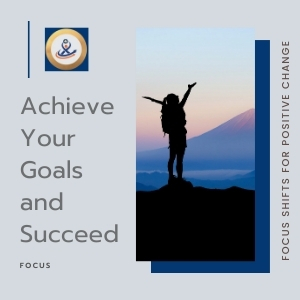 Title: Achieve Your Goals and Succeed
About This Course:
Have you ever given up on a dream or a vision because it was JUST TOO HARD to achieve? If you're like most people, you've probably experienced some distraction, failure & frustration in your life… ESPECIALLY in pursuit of those things that mean the most to you. AND, if you're like most people, those roadblocks have brought at least a few of your grand visions to a STAND-STILL, leaving you feeling defeated, exhausted and disappointed.
What you'll learn:
Once you start to achieve your goals, you get that enriching rush of excitement and fulfillment. The feeling fuels you and keeps you moving in a positive direction. Achieve Your Goals and Succeed is a powerful training that gives you everything you need to set a plan and stick through it TO THE END.
How to create YOUR UNIQUE, repeatable Success Plan for ANY project…
The 2 TOP "Must-Have" strategies that you'll need to guarantee successful outcomes (without BOTH you're destined for trouble)…
How to OVERCOME ANY OBSTACLE, persevere & stay on track, even in the face of the toughest roadblocks & challenges…
The #1 most overlooked tool for success (every accomplished leader uses this one)…
Easy but powerful little tricks designed to KEEP YOU MOTIVATED…
How to equip yourself with THE RIGHT TOOLS in the beginning to keep you going until the end…
The most common pitfalls that you'll encounter in the pursuit of your dreams (and how to avoid them)…
And MUCH, MUCH MORE…
 Put an end to that defeatist voice within.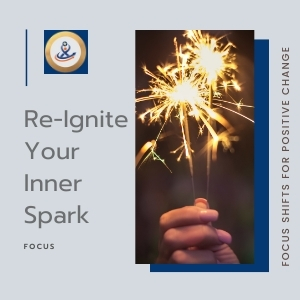 Title: Re-Ignite Your Inner Spark
About This Course:
Have you ever started a project, only to watch it fizzle out after a couple of weeks?
Have you ever lost motivation and fallen short on a goal that once felt exciting?
Have you ever felt discouraged, disheartened, or defeated?
If you're anything like most people, you probably start SUPER strong with your dreams, goals, intentions, projects and plans…then lose steam a few days or weeks later.
Well fortunately for you, the fires never die for the dreams that really mean something…they just sometimes fade into embers and need a little more fuel. And finding fuel to keep the fires lit isn't nearly as hard as lighting the fires in the first place…you just have to know where to look and how to fan the flames.
What you'll learn:
How to build & maintain motivation 24/7. . .
What MOTIVATION really means. . .
The most common motivation dousers…and how to avoid them. . .
How to free yourself from the frustration of unfulfilled dreams. . .
The 6-Step Formula for rekindling any fire to change your life. . .
The TOP 8 Universal Motivators…discover YOURS and how YOU can use them TODAY. . .
How to feel fulfilled & accomplished. . .and win the confidence of others.
And much, much more. . .
Rekindling your fires is the key to transforming your life and living your dreams successfully.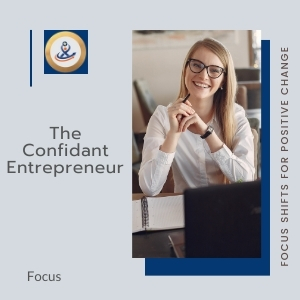 Title: The Confident Entrepreneur
About this course:

Confident people have faith in themselves and their abilities, but when you lack this confidence, you feel stuck and unable to obtain what you want for your life. Life becomes simply a series of ordeals to manage, and instead of moving forward, you feel like you are just getting by and not living up to your full potential.
However, confidence changes everything. With confidence you can achieve your life's purpose. And the best part is, you already have a deep wellspring of confidence living within you. You just need a few tools to tap into it.
What you'll learn:
Why you have NOT BEEN PROGRAMMED for lasting confidence…
How to identify and eliminate all those annoying doubts and fears…
4 simple, easy ways to immediately increase your confidence…and KEEP IT…
How to create a life that supports your growing confidence and abilities…
What, EXACTLY, Is Holding You Back – You will explore how your past is limiting your present results.
Emotional Energy – Identify what makes you feel confident so you can live a rich, fulfilling, Confident You! life.
Connections: Your Thoughts and Experiences – Together, we'll examine how your doubts and fears are actually robbing you of your confidence.
You are a Miracle – You'll discover how to tap into your inner strength to help you stretch out of your comfort zone, take more risks, and live more fully.