Intuitive Leadership® University
FOCUS courses to help you evolve into an unstoppable intuitive entrepreneur.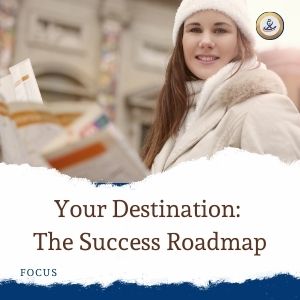 Title: Your Destination: The Success Roadmap
About this course:
In-depth training experience, drawing upon the wisdom and experiences of some of Earth's greatest accomplishers.
What you'll learn:
This training experience, drawing upon the wisdom and experiences of some of Earth's greatest accomplishers.
During our time together, you will discover…
How to set your intention on a goal and use self-discipline to get you there
Why most people fail at discipline…and how shift your perspective and action for greater success
3 powerful strategies for boosting your self-control and delaying gratification
The ONE thing that will keep you going when your willpower drains away
9 proven tactics to avoid distraction and handle your "discipline disruptors"
The 3 types of alliances that will help you focus and achieve at a higher level
One thing that derails your self-discipline…EVERY time, and how to avoid it
What you can learn about self-discipline from world-class athletes
And so much more…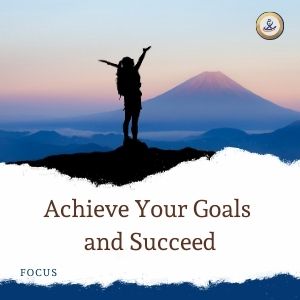 Title: Achieve Your Goals and Succeed
About This Course:
Have you ever given up on a dream or a vision because it was JUST TOO HARD to achieve?
If you're like most people, you've probably experienced some distraction, failure & frustration in your life… ESPECIALLY in pursuit of those things that mean the most to you. AND, if you're like most people, those roadblocks have brought at least a few of your grand visions to a STAND-STILL, leaving you feeling defeated, exhausted and disappointed.
What you'll learn:
Once you start to achieve your goals, you get that enriching rush of excitement and fulfillment. The feeling fuels you and keeps you moving in a positive direction. Achieve Your Goals and Succeed is a powerful training that gives you everything you need to set a plan and stick through it TO THE END.
How to create YOUR UNIQUE, repeatable Success Plan for ANY project…
The 2 TOP "Must-Have" strategies that you'll need to guarantee successful outcomes (without BOTH you're destined for trouble)…
How to OVERCOME ANY OBSTACLE, persevere & stay on track, even in the face of the toughest roadblocks & challenges…
The #1 most overlooked tool for success (every accomplished leader uses this one)…
Easy but powerful little tricks designed to KEEP YOU MOTIVATED…
How to equip yourself with THE RIGHT TOOLS in the beginning to keep you going until the end…
The most common pitfalls that you'll encounter in the pursuit of your dreams (and how to avoid them)…
And MUCH, MUCH MORE…
 Put an end to that defeatist voice within.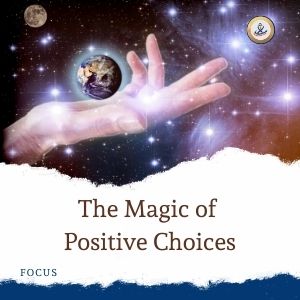 Title: The Magic of Positive Choices
About This Course:
The choices you make, day after day, limit your vision and your possibilities. They keep your life a nice, palatable, pale shade of acceptance. Those choices hold you back from living the life of ultimate happiness that you've dreamt of. Most of them are…quite possibly…killing your dreams.
What you'll learn:
How your LIMITING BELIEFS may be negatively impacting your health, finances, relationships and overall happiness without you even realizing it, and a quick and easy shift to DRAMATICALLY turn things around.
Secrets to creating NEW POSSIBILiTIES for yourself in a way that feels empowering…
The keys to gaining greater clarity so you can make CLEAR CHOICES…
How to ERADICATE the harmful, crippling effects of DOUBT and step into a state of possibility…
How to QUICKLY visualize the right choice at the right time…
And so much more…

 What you see in life is colored and shaped by every twist and turn. If you're not happy with the way your life looks, turn a different direction, twist a little differently…make a new choice.
Title: Now, Not Later: Harness Procrastination
About This Course:

You know the drill…you have something important to get done, and cleaning the house becomes your top priority. Or you need a nap before you can get started. Netflix becomes supremely interesting. You have to organize your thoughts…and notes…and desk…There's a phone call that you just have RIGHT NOW. And when it's all said and done, you still haven't started your project, your mind is all over the place, and you have even less time to meet your deadline.

What You Will Learn:
During this fun & interactive online training, you'll discover…
How to identify your distraction patterns as soon as they start
How to boost your personal productivity
How to re-train your brain & re-ignite your motivation when it wanes
Your own custom strategies to help you find your focus at any time
The 3 Key Signs of procrastination and how to intervene before they take over
The most common procrastination traps…and how to avoid them
Easy tips & tricks to get out of that slump & back in action RIGHT NOW.