Intuitive Leadership® University
Individual: $147.00 *does not include SHIFTology Lab
Bundled: $557.00 includes 3 pre-packaged courses plus
3 months of SHIFTology Lab
(mentoring and private membership hub)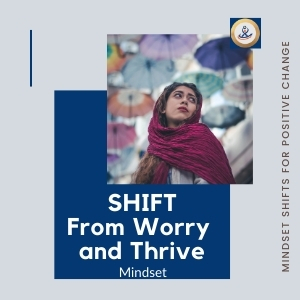 Title: Shift Worry and Thrive
About This Course:
A deep-dive into the patterns that drive your anxiety, PLUS time-tested techniques and strategies to help you break the cycle and regain your strength, so that you can live a happy, healthy life of joy, connection, and exhilarating self-control.
What you'll learn:
The difference between toxic and healthy worry…this piece may surprise you
9 destructive thought patterns commonly caused by excessive worry
The absolute WORST way to handle worry (you see this done ALL the time)
The 7 rules of worry-free people…and how to apply them to your life
A fool-proof strategy for catching, challenging and changing your worrisome thoughts 4 specific tools to use to address a problem and find a solution, so you can put your worries to rest 
And much, much more…

Chronic, pathological worry affects a MASSIVE percentage of the global population. It can seize control of anyone, and unless you ACTIVELY do something about it, it could upturn your health, relationships, finances and more.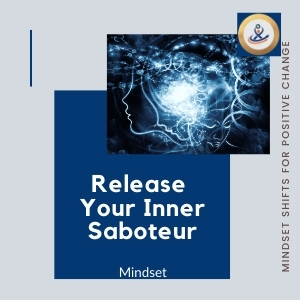 Title: Release Your Inner Saboteur
About This Course:
If you're like 91% of the GLOBAL population, you don't even realize the IMPACT you have on others. You see, you are a powerful leader, capable of making true and lasting change in the lives of THOUSANDS of people, and you do so every day, regardless of your occupation, title, or lot in life.
If you're not aware of this, and don't take responsibility for your thoughts, words and actions, then you inevitably end up wielding your power irresponsibly, which may negatively impact a lot of people.
It doesn't have to be this way. You can easily be the kind of leader that people love, respect and follow…all it takes is a little awareness and training.
What You Will Learn:
How to shift and shape your mindset to become a powerful, dynamic leader…
Top-tier secrets to goal setting and accomplishment
How to have a greater impact on your world and get the results you REALLY want…
How to inspire others to be their very best and become strong leaders too…
How to collaborate with other strong leaders who share the same passions as you…
How to define the GOALS you would like to achieve, and map out the steps needed to get there…
How to identify REAL-WORLD examples of the principals we discuss, to truly cement this high-powered training into your life…
How to actively RE-PROGRAM the wiring of your mind to help you achieve your desires
Receive professionally designed materials to help you CONTINUE creating your life consciously from now on…
And so much more…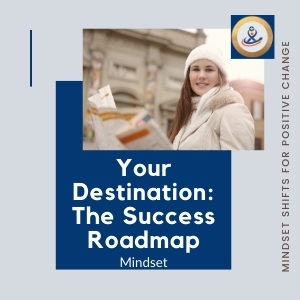 Title: Your Destination: The Success Roadmap
About this course:
In-depth training experience, drawing upon the wisdom and experiences of some of Earth's greatest accomplishers.
What you'll learn:
This training experience, drawing upon the wisdom and experiences of some of Earth's greatest accomplishers.
During our time together, you will discover…
How to set your intention on a goal and use self-discipline to get you there
Why most people fail at discipline…and how shift your perspective and action for greater success
3 powerful strategies for boosting your self-control and delaying gratification
The ONE thing that will keep you going when your willpower drains away
9 proven tactics to avoid distraction and handle your "discipline disruptors"
The 3 types of alliances that will help you focus and achieve at a higher level
One thing that derails your self-discipline…EVERY time, and how to avoid it
What you can learn about self-discipline from world-class athletes
And so much more…