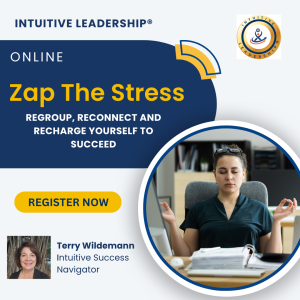 Are you an Exhausted
Entrepreneurial Trailblazer who...
Is constantly overwhelmed, juggling numerous responsibilities?

Struggles with making wise decisions

 Ignores your gut feelings and regretted it later?

Resists sales, marketing, or networking?

Seeks answers from others instead of trusting your intuition?

Fears not being taken seriously, or being imperfect and losing control?

Feels exhausted, mentally, emotionally, or physically?
Are you constantly juggling too many things and burning out? Prioritize your wellbeing to prevent serious consequences such as lost income and strained relationships.
Join our "Zap the Stress; Shift the Chaos" masterclass and discover how to let go of the negative mindsets that hold you back. Discover the real cause of stress, shifting from negative to positive perspectives, exploring subconscious fears, and fun tools to ease decision-making.
Don't wait – sign up now and start zapping the stress and shifting the chaos in your life. Take control and start living the life you deserve!
This masterclass includes:
1. Video replay
2. Audio Replay
3. Transform Stress Scorecard – click here now to access.
"Zap the Stress: Shift the Chaos" is a definite must! Terry is an expert at clearing out the clutter and helping you focus on the issues at hand. She is so deft at this that in a "room" full of people, she is able to touch each person in a manner that makes them feel like they are having an individual session.Let the stress and emotions that are controlling your direction be fine tuned with Terry's help! Worth the time!
Terry is amazing, her intuitive skills can help any female entrepreneur be able to up their game in their leadership skills. She can zero in on what you need to do and what you need to focus on to not only become a better person, but to help make the change in the world you desire to make! She is the real deal!Christina Hills
I have know and worked with Terry for many years. Her intuitive abilities are off the chart. She is able to tap directly into your blocks and help you remove them. she has an amazing gift for healing combined with a deep knowledge of business. My advice, call Terry now!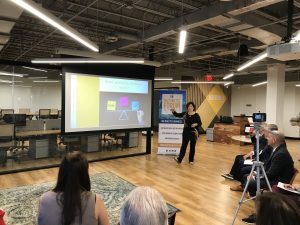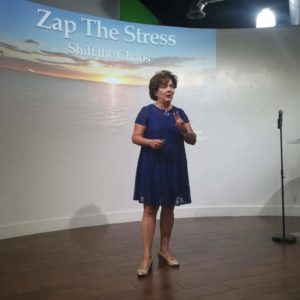 About Your Presenter
Terry Wildemann
As the founder of Intuitive Leadership® and the SHIFTology™ Accountability Matrix, Terry Wildemann offers a range of services, including speaking, one-on-one coaching, VIP days, courses, workshops, one-day summits, and events. Her approach is rooted in over 30 years of experience speaking to thousands of people across the globe, including clients from colleges, universities, chambers of commerce, banks, businesses, military, and government agencies.
Terry's expertise has earned her the nickname "Intuitive Truth Detective." Her Shiftology Accountability Matrix™ and Shiftology Process™ are designed to enhance leaders' intuitive conscious awareness, communication, focus, and accountability. By using these techniques, Terry's clients can improve their confidence, competence, and credibility, helping them transition from a state of stress, burnout, and overwhelm to one of calm, ease, and flow, which positively impacts their health, relationships, and wealth.
Terry has authored two solo books and contributed to seven co-authored books. Her proven methods have helped countless clients achieve success and freedom in all areas of their lives. If you're looking for a dynamic speaker or leadership coach who can help you cut through complexity and achieve your goals, look no further than Terry and Intuitive Leadership®.
© Copyright 2023 | Terry Wildemann Enterprises, LLC | All rights reserved