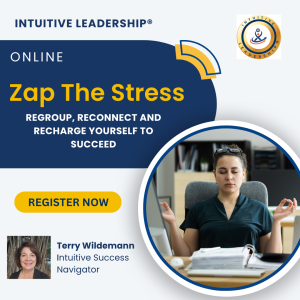 Are you an Exhausted
Entrepreneurial Trailblazer who...
Is constantly overwhelmed, juggling numerous responsibilities?

Struggles with making wise decisions

 Ignores your gut feelings and regretted it later?

Resists sales, marketing, or networking?

Seeks answers from others instead of trusting your intuition?

Fears not being taken seriously, or being imperfect and losing control?

Feels exhausted, mentally, emotionally, or physically?
Are you constantly juggling too many things and burning out? Prioritize your wellbeing to prevent serious consequences such as lost income and strained relationships.
Join our "Zap the Stress; Shift the Chaos" masterclass and discover how to let go of the negative mindsets that hold you back. Discover the real cause of stress, shifting from negative to positive perspectives, exploring subconscious fears, and fun tools to ease decision-making.
Don't wait – sign up now and start zapping the stress and shifting the chaos in your life. Take control and start living the life you deserve!
This masterclass includes:
1. Video replay
2. Audio Replay
3. Transform Stress Scorecard – click here now to access.
"Zap the Stress: Shift the Chaos" is a definite must! Terry is an expert at clearing out the clutter and helping you focus on the issues at hand. She is so deft at this that in a "room" full of people, she is able to touch each person in a manner that makes them feel like they are having an individual session.Let the stress and emotions that are controlling your direction be fine tuned with Terry's help! Worth the time!
Terry is amazing, her intuitive skills can help any female entrepreneur be able to up their game in their leadership skills. She can zero in on what you need to do and what you need to focus on to not only become a better person, but to help make the change in the world you desire to make! She is the real deal!Christina Hills
I have know and worked with Terry for many years. Her intuitive abilities are off the chart. She is able to tap directly into your blocks and help you remove them. she has an amazing gift for healing combined with a deep knowledge of business. My advice, call Terry now!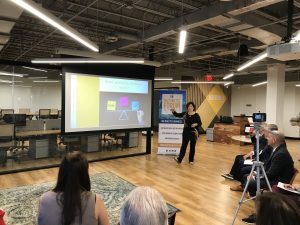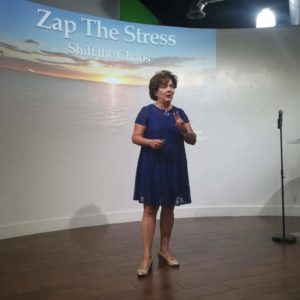 About Your Presenter
Terry Wildemann
As a passionate advocate for entrepreneurial leaders, I understand the feeling of repeatedly jumping over the same hurdles and seemingly going nowhere. Having been in that position myself, I empathize with the challenges faced by such leaders. When we work together, we identify and eliminate success blocks, leap over hurdles, and cross the finish line with tranquility, ease, and flow.
Having been an entrepreneur since age 18, I've experienced the emotional and physical pain caused by stress. At 29, my doctor warned that I wouldn't see my 30th birthday if I didn't change my work habits. My workaholic tendencies and lack of attention to my body's signals led to multiple devastating burnouts. These failures impacted my body, family, business, and clients. However, each failure also presented an opportunity for growth. By seeking help, I discovered a wealth of healing modalities, eventually becoming certified in many and healing myself.
Today, I collaborate with entrepreneurs who—like my past self—are eager to embrace their inherent gifts and step into their power confidently, competently, and credibly. They're ready to enhance their performance, prioritize mental and physical well-being, set essential boundaries, and lead a fulfilling business and life.
Are you prepared to embark on the Inward Journey toward entrepreneurial leadership and inner growth? Our program and community will help you shift your mindset, attract ideal clients, lead with heart, oversee a thriving business, and revel in the joys of life!
© Copyright 2023 | Terry Wildemann Enterprises, LLC | All rights reserved