Terry Wildemann
Intuitive Success Navigator Founder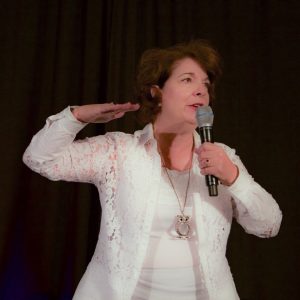 Calling all game-changers, innovators, and seekers of personal growth! Are you tired of feeling stuck in your professional life? Frustrated with mundane routines? Ready to embrace your higher self and reach your full potential?
It's time to get excited because the S.M.I.L.E. Initiative Hub brings you not one, not two, but THREE transformational and unique brands for visionary leaders – Intuitive Leadership®, SHIFTology™, and Sacred Healing Events!
By choosing any of these powerful brands under the SMILE Initiative Hub, you'll embark on a life-changing journey that will leave you transformed, empowered, and equipped to achieve the success you desire. Imagine waking up each morning feeling unstoppable, ready to conquer any challenge, and living a life brimming with passion, purpose, and fulfillment.
Avoid allowing another day slip away in mediocrity – it's time to awaken your true potential! Dare to venture beyond the ordinary and experience the programming that resonates most with your heart. Stop settling for less; join the growing community of entrepreneurial trailblazers who are thriving in their personal and professional lives.
Your destiny awaits – tap into this powerful trifecta of services today!
Intuitive Leadership®, SHIFTology™, and Sacred Healing Events
Terry is not your typical business coach. She is so much more! In one VIP weekend with Terry, I launched my website, created the name of my signature talk and program, and removed blocks around money and success. I'm not your typical client because I had already built a 6 and 7 figure business and sold it. I knew success and tasted it. I became stuck in some muck which Terry got me out of fast. She focuses on the practical and logical while balancing skills some people consider "soft." If you're seeking a coach/mentor/strategist who moves you forward in your business and life, you must speak with Terry. I cannot say enough kind words about this woman and the role she's played in my life.
Thank you Terry, you are a blessing!".
We invite you to enjoy our two complimentary gifts.
The Transform Stress Scorecard assists you in pinpointing the sources of your stress, and the Quick Shift Zone E-Guide provides an effective and straightforward approach to alleviating your stress.
Intuitive Leadership® Coaching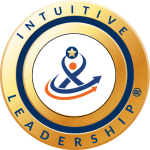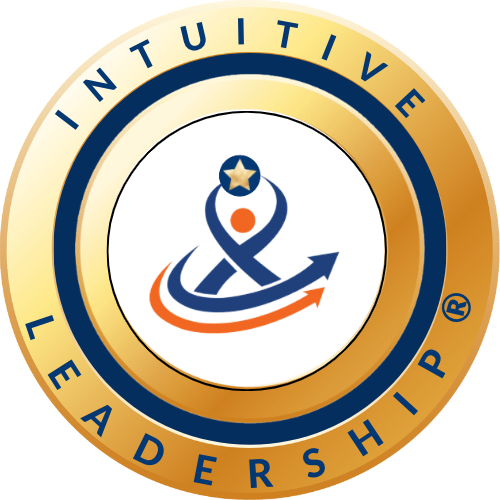 Intuitive Leadership® – Discover the Elite Leader Within You
Our flagship brand.
Unlock your hidden potential and unleash the extraordinary leader inside you! Intuitive Leadership® offers cutting-edge coaching experiences designed to empower you with advanced skills to make sound decisions, enhance your emotional intelligence, and harmonize your professional career with your intuition. Whether you're a seasoned executive or an aspiring leader, learn to trust your gut instincts and pave your unique path to success with ease. We offer certified executive coaching merged with certified stress relief and law of attraction coaching that guides entrepreneurial leaders towards living an aligned life.
Terry's harmonizes her personal and professional training with her intuitive abilities allowing her to quickly tune into her client's core  issues to help them find relief in mind, body and spirit.  Release self-sabotage and emotional baggage that gets in the way of achieving your desires in business and life.
Our services include:
Shiftology™: the Art and Science of Intentional, Intuitive and Impactful Change.
Revolutionize Your Life, Business, and Beyond.
Are you feeling overwhelmed by the rapidly-changing demands of today's business landscape? Gain a competitive edge with the SHIFTology Lab suite of personal and professional development workshops, masterclasses and the SHIFTology Live podcast!
This groundbreaking brand holds the secret to thriving in constantly-evolving situations. The SHIFTology Process is designed to help you identify and adapt to shifts, create innovative solutions, and embrace change as an opportunity for growth. Leave your competitors behind and master the art of powerful transformation!
Our SHIFTology Lab leadership, communications, accountability courses empower you, the entrepreneurial leader, to shift and evolve into the trailblazer you're destined to be. Enjoy the following:
SHIFTology Live!℠ Podcast
SHIFTology Accountability Matrix℠
SHIFTology

℠

Vision And Vibe Workshop
SHIFTology

℠

Lab Courses (under revision)
SHIFTology

℠

Client Attraction DISCovery Process
SHIFTology

℠

DISC for Leaders
Unlock the Power in You Success Mastermind
Sacred Healing Events – Unveiling the Light Within
Discover new insights to your personal healing journey with Master Healer, Terry Wildemann, and her team of spiritual entrepreneurs. 
Embark on a journey of healing, self-discovery, and personal growth with Sacred Healing Events, an exclusive brand devoted to offering workshops, masterclasses, expos, and online summits that restore balance in your mental, emotional, and physical well-being.
Infuse your daily life with uplifting energy, uncover untapped strengths, and achieve inner harmony through a unique blend of ancient wisdom, spiritual healing techniques, and contemporary modalities. Free yourself from limiting beliefs and immerse yourself  in the world of sacred healing!
WEBSITE COMING SOON!
With over 35 years in personal and professional development, Terry is your go-to expert in guiding entrepreneurial leaders to rediscover their inner spark. As the founder of the S.M.I.L.E. Intuitive Hub℠ which includes Intuitive Leadership® coaching and healing,  SHIFTology℠ courses, training and products and Sacred Healing Events, and  she's passionate about helping others unlock their intuitive inner wisdom and find harmony in their lives.
Certified in multiple modalities, including Co-Active and Executive Coaching, HeartMath®, NLP, Emotion Code, Body Code, Reiki Master,  and others, she excels at intuitively customizing the client's experience in ways that support their personal growth and transformation.
Having captivated audiences in the United States and the UK, Terry's passion, knowledge, and experience make her the perfect host or speaker for your event.
Terry always draws a supportive and enthusiastic crowd to hear her motivational lectures. I have witnessed the transformation of small business owners who worked with her 1 on 1 as well as in a group setting. She has the talent for taking people who are in a serious rut and helping them get out of their own way and lead productive and satisfying businesses.

Terry genuinely cares about the people she coaches and has infinite patience during the process of helping people be better personally and professionally."
I first met Terry while discussing how to quiet the noise in your head while golfing for business. I loved her advice to golfers and what she called "getting into your bubble." It made me think of how I had been recently distracted by challenging emotions associated with life (and was unable to always stay in MY bubble!) I knew to eliminate them meant to see my vision for my fast growing company more clearly. Eliminating distraction was paramount at this point of our growth. Terry's work helped me clear those emotions and release the much-needed energy they were sucking from me. Thank you, Terry! Job well done! 🙂 "
Terry Wildemann's is a master at transformation. I endorse her wholeheartedly. In her workshop, she helped me make additional transformation and gave me new techniques and tools to use with my own students. If you want to be a speaker, a business entrepreneur, or someone who has mastery over the skills of elevating and providing value for people, take a workshop, class or mastermind group with Terry. She is an amazing, sensational woman and I highly recommend and endorse her. If you have anything you want to accomplish, Terry is your coach.

Terry, thanks for what you did for me. I appreciate you."
Terry more than a business coach. She has a divine gift of going right to the source of where all of my blocks were stemming from so I would no longer be sabotaging my success. She has taught me tools that I utilize in my business along with my personal life. I do these tools daily. I am always in alignment now, which brings me the most beautiful gifts from the divine. She has done more for me than any therapist, and expert consultants in my field combined have ever done for me. I love that she holds me accountable every time. I have finally met a coach that is an expert in developing my talent. Thank you, Terry, for being a divine gift.
After a year of wallowing in doubt about the future of my coaching/training practice, wondering if there was any future for it, Terry's Reigniting Your Business Program lit the fire in my heart. It challenged me to dig deep to redefine my vision and mission, expand the possibilities, and dump the doubt.

The message for me is clear: Believe in myself and trust the outcome!"
I am so thankful for Terry for helping with my stress level and complete overwhelm that was at a 10 and after the session I feel like I can take on the world and the level was more like a 2! She's brilliant and kind and really gets down to business to resolve issues I didn't even know I was still hanging on to. Thank you, Thank you Terry for making my stress levels dissolve after 1 session!"
I was fortunate enough to meet Terry at a NAWBO event. She was a keynote speaker. Her presentation was great and refreshing. She was inspiring and set the tone for the whole day. She has a great powerful, positive, realist vibe and she was different then other speakers I've listened to in the past; very unique! Her message was clear and concise and it was extremely refreshing to hear. It was exactly what i needed! I highly recommend her!"
The SHIFTology Business retreat was an amazing three days. It was packed full of practical, useful information I can use immediately in my business as well as my professional growth. It was also a new approach to training that was highly interactive and directly related to what I needed to get out of the presentation. I will recommend this to colleagues and other business owners as a "must attend" event. I look forward to participating in more events held by Terry and her team!"
Many times over the years, Terry has helped me to "get clear" on what I want and guiding me in removing blocks that were preventing me from achieving it. One session with Terry can get you farther than six months to a year working with someone else.
It is a joy to receive guidance from Terry! She has an amazing gift for tuning in and getting to the heart of the energy that is ready to shift. By saying just the right thing, I am able to listen with my own inner guidance and feel coherence with what comes forth. Love the ah-ha moments! Thank you Terry!"
Terry has the unique ability to make you feel like you are having a conversation in her living room. This allows for an insightful and meaningful interview. She is skilled at pulling out the key points on a deeper level to create a wonderful experience. I am always excited to schedule time with Terry."
I can't say enough about Terry's skills, knowledge and wisdom. She helped me with some things that were blocking me and causing me to not trust my own intuition. If you have not already met Terry, I encourage you to join her in a class and benefit from her expert teachings. You will be happy you did!