Inward Journey Experience
for Entrepreneurs
Intuitive Leadership®
Chief Shiftologist
Business, Mindset And Leadership
Speaker | Trainer | Certified Coach | Author
Evolve Into an Unstoppable Intuitive Leader
For questions please send an email to Terry@IntuitiveLeadership.com
Imagine you, the entrepreneur, crossing the finish line and grabbing the gold star of success by unlocking your inner power and  integrating it with logic and a positive mindset.
Unleash the intuitive leader within and stop second guessing the insights that come. Instead, work with those insights to discover the possibilities.
Discover and dissolve the emotional baggage that stops you from following your heart and begin to move towards your goals and dreams with confidence and flow.
Leave your VIP Inward Journey Experience with a business and life action plan to attract and achieve the goals and prosperity you seek.
Sign up today for your VIP Day or 2 Day Experiences
Your customized Inward Journey VIP Day or Weekend
can include some of the following topics:
Work/Life Harmony
Decision Making
Intuition
Magnetic Business Attraction
Each Inward Journey Experience Includes:
Clarity processes and exercises in your focus area 
Discovery and release of success blocks in your focus area
Intuition exercises to  enhance your decision making in all areas
Clarity on your ideal client
Review of your business systems  
EQ and DISC Profile to improve communications and leadership
Journal 
Workbook
Personalized Inward Journey Business Roadmap to guide you towards attracting what you desire in business and life!
Follow up sessions based on which package you choose.
Schedule your ONLINE VIP Strategy Day or Weekend Experience Today!Stop waiting and take action on achieving the success
you deserve in your business and life!
Working with my intuition, my spiritual board of directors, 35+ years of business experience, personal and professional development knowledge, and my holistic healing tools, my commitment to you is to help clear what is holding you back from the personal, entrepreneurial and leadership success you seek. Together, using my vast Shiftology® Toolkit, we discover and clear the hidden blocks that have stopped you from achieving your goals. We then create a personalized prosperity roadmap to guide you on YOUR success journey in business and life so you begin living life on YOUR terms!
Virtual
VIP Strategy
One Day
Give yourself the gift of a one-to-one acceleration coaching day via ZOOM! Choose your VIP focus. 

Virtual
VIP Strategy
Two Days
Give yourself the gift of a two days of one-to-one acceleration coaching via ZOOM! Choose your VIP focus. 
When available
In-person
VIP StrategyOne Day
Give yourself the gift of a
1 to-1 VIP day in:
Newport, RI
Miami, FL
Philadelphia, PA
BONUS
Two follow-up session
Three meals and snacks 
When available
In-person
VIP Strategy
Two Day
Give yourself the gift of a 1 to-1 VIP weekend in:
Newport, RI
Miami, FL
Philadelphia, PA
BONUS
Four follow-up sessions
Six meals and snacks
Read testimonials about working with Terry!
Phenomenal!
After spending a VIP destination weekend with Terry, this is the only word that truly fits the experience of working with this amazing woman.
Yes, Terry asked some hard questions, and pushed me to find the answers. With her coaching and energy healing, I am more in tune with my intuition and my purpose than ever before.
"There are angels on earth and Terry is one of them!
Thank you Terry!"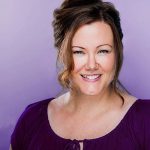 Award Winning International Speaker Compliance & Ethics Specialist CEO Empowering Compliance
I am seeing so many things in a new light. The depth and breadth of leadership, business, healing and coaching experience she brings is truly astounding and her willingness to incorporate her intuition enhances her effectiveness as a coach that much more.
Thank you, Terry!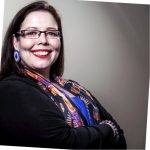 Professional Speaker, Trainer Award-Winning Indigeneer and Mentor (Indigenous Engineer)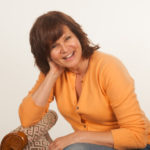 Breakthrough Coach Author
Terry always exceeds my highest expectations. She has the ability to quickly dial in and discover what's been holding me back. Then, in a matter of minutes, she pinpoints the problem and offers a powerful solution. I have clarity and vision to easily move forward and
I feel like a huge weight has been lifted from my shoulders.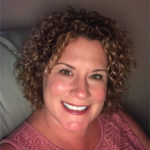 Keynote Speaker Results-Driven Sales Expert Human Potential & Performance Expert
Terry is not your typical business coach and I hesitate to use the term coach because she is so much more! She is an intuitive leader who knows how to help individuals clear out their personal mind junk because it holds us back in our professional life.
In spending one VIP weekend with Terry, I was able to launch my website, create the name of my signature talk and program and remove blocks around money and success and physically feel a whole lot better!