A Success Mastermind Powered by SHIFTology
the Art and Science of INTENTIONAL, INTUITIVE AND IMPACTFUL CHANGE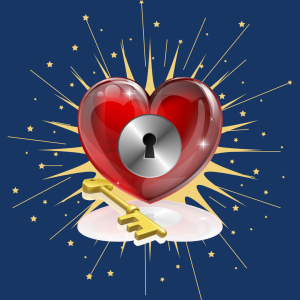 The Unlock the Power In You program is for entrepreneurs, leaders, coaches, healers, and speakers who are already serving clients. They want to improve themselves so they can achieve more success for themselves and their clients.
This mastermind program is led by Terry Wildemann, an experienced entrepreneur, certified coach, certified healer and author. Terry blends her decades of real-world business and leadership experience with personal and professional development training, intuitive coaching and stress reducing practices that maximize human potential.
Are you an out of focus business owner who is doing too much? 
Is decision-making a struggle?
Does imposter syndrome hamper your success?
Do you ignore your intuition and regret it?
Are you happy with your personal and business relationships?
Does your body constantly aches from doing too much?
Working confidently with all your gifts
Creating new initiatives, products and services
Having confidence in your leadership and relationships
Operating your business with calm, ease and flow
Feeling great in mind, body and spirit
Great leaders transform themselves through inner work resulting in empowering boldness, courage, and strength. Powerful inner work unleashes a wellspring of clarity and inspired action that make dreams a reality and transforms business and life. 
This mastermind helps you shed emotional baggage that blocks money, health, and positive relationships. The goal is to  increase leadership and entrepreneurial strength, confidence, competence and credibility.
Achieve YOUR potential and better serve YOUR clients by dissolving any doubt, fear, shame, unworthiness, resistance and worry within you. 
Take a look at the list of challenges below  that many entrepreneurs experience. (And there are many more!)
Not being taken seriously
Overcommitment
Not enough clients
Feeling of "I don't know what I'm doing."
Fearful of Change
Feeling imperfect and unworthy
Constantly stressed and out of control
Being Visible 
Fear of sales and marketing
Feeling inadequate when networking and building connections
Scared to listen to my intuition 
Fear of not enough money
Scared of losing my health
We understand the frustration of investing thousands of dollars in year-long coaching programs that does not deliver as promised. Have you experienced:
Being locked into a contract without an exit clause?
Disconnection and dissatisfaction with the coach or teacher?
Emergency situations that the coach won't accommodate?
The coach refusing to speak with you despite you paying thousands?
Realizing the coach prioritizes money over your welfare?
It's frustrating to be stuck in a contract that doesn't fulfill your needs and we understand your struggle.
When you enroll in one or all of our mastermind programs we offer:
Open communication with Terry to discuss your situation and create a positive outcome for all.
After completing a 12 week module,  there is no obligation to continue. 
If during the 12 weeks an emergency comes up we will pause the program for you. 
Each of our twelve week group modules offer:
Daily Heart-Centered Community with Daily Support in the Private Online Student Center
Mutual Respect and Confidentiality in a Safe Healing Space
Opportunity to Create Deep Business and Life Relationships
Guided Structure, Direction, Accountability, Inspired Action and Implementation Strategies
SHIFTology℠ Lab self-study courses
SHIFTology Accountability Matrix℠
Weekly Group Coaching
Twice Weekly Office hours
Free Access to all Intuitive Leadership and Shiftology events
Planners and workbooks
Recordings of coaching, training, and meditations
Mind, Body and Spirit Transformation
Tuition
Group Coaching and Healing

Private 1-1 coaching and Healing
You are important to us and we want to serve you to the best of our ability. We offer private healing/coaching sessions to compliment our group mastermind if you choose more 1-1 time with Terry. Get the best of both worlds!
Group Mastermind ONLY
Full Pay for 3 Module Mastermind $6997 (Save $494)
Full Pay Per Module: $2497
Module Subscription Plan: $925/month for each 12 week module.
Financing available!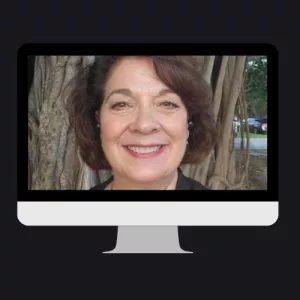 Private one to one coaching with Terry
$375 per coaching/healing session.
$997 per three 1-1 coaching/healing sessions per module

Financing available!
Who WILL benefit from
this mastermind?
This program is for you if you are:
Ready to invest in yourself and attract wealth, health, and success
Open to awakening new possibilities and opportunities
Wanting to clear self-sabotaging baggage that hinders your success
Looking to deepen your spirituality and raise your vibrations
Wanting to improve resilience, leadership, and communication skills
Desiring to make a difference locally, nationally, or globally
Seeking accountability
Ready to harmonize spiritual, personal, and practical aspects of your business
Who WILL NOT benefit from
this mastermind?
This program is not for you are not interested in: 
Learning how to work with your intuition 
Controling stress to improve your life
Healing in mind, body and spirit 
Releasing the energy of control, perfectionism and judgement of yourself and others
Taking responsibility for yourself instead of  blaming others for your lack of success
Embracing change and accountability
Shifting your success and money mindset so you can serve your clients with authentic care.
This program requires a willingness to look in the mirror and truly see what no longer works.  Our process helps you to shed the emotional baggage and blocks to wealth, health and success.
Ultimately – you are in control of your success.
  Using the tools, training, coaching and mentoring that we provide rewards you with powerful guidance that helps you to navigate your own Inward Journey.
If after 2 weeks in the program you find it is not for you we will refund 100% of your tuition for that module.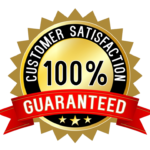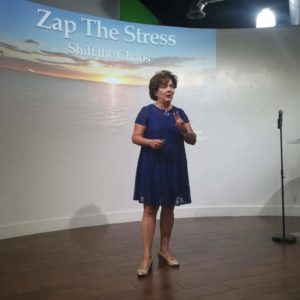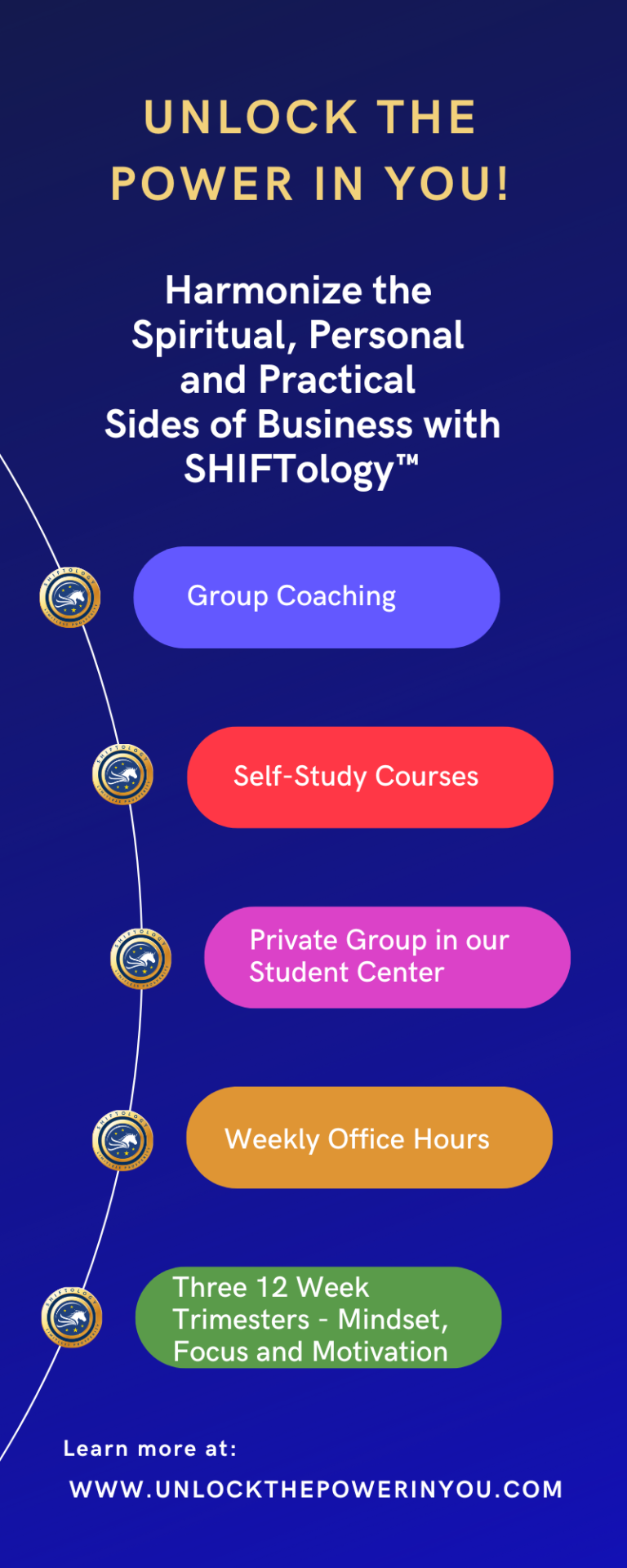 About Your Facilitator and Coach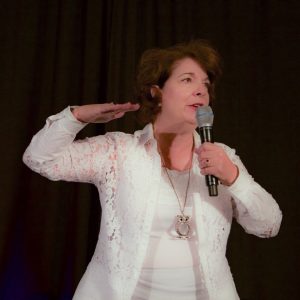 Terry Wildemann guides you towards the success you seek.
Terry Wildemann, founder and CEO of Intuitive Leadership® and SHIFTology.com, is an executive and co-active coach, speaker, trainer and author with over 35 years of business experience in the personal and professional development and health and wellness arenas. She guides entrepreneurial leaders in clearing emotional baggage and self-sabotage to achieve success.  
Terry is certified in various holistic modalities, including NLP, Emotion Code, Body Code, EFT/Tapping, HeartMath® and more, which are incorporated into her work to improve health, mindset, and relationships for her clients.
Terry's students become influential leaders by harmonizing all aspects of themselves. Through self-reflection, new business systems and skillsets, they transform and evolve into Unstoppable Intuitive Entrepreneurs.
Want to have a conversation and explore the
possibilities?
possibilities?
Look At What Others Say About Working With Terry.
I have been struggling with some final key points in sharing my powerful message with the world. I had a short call with Terry and WOW! She hit the nail on the head. I now have such clarity, and some new names and steps for my products and processes. She truly is an amazing, insightful, coach/mentor/guide. Thank you Terry.
Terry has shown that her abilities are to be able to help entrepreneurs to identify their blocks and release them. I left feeling revived and excited. She will empower you to create the ultimate wealth in your life and in your business. I highly recommend Terry for your entrepreneurial needs."
I was so inspired by Terry, an amazing leadership coach and intuitive. She is now my first business coach and she is amazing. I am seeing so many things in a new light. The depth and breadth of leadership, business, healing and coaching experience she brings is truly astounding and her willingness to incorporate her intuition enhances her effectiveness as a coach that much more.
"I had the pleasure of meeting with Terry and a conversation unfolded about a rebrand of my company to reach a more diverse audience. Through her insight and intuition, she came up with an idea that saved me countless hours and lots of money. What a huge gift! I highly recommend working with her if you are needing guidance in brand alignment and expansion. Thank you, Terry!