March 23, 2023
4:00 PM Eastern/ 1:00 PM Pacific
Break Out of

Your Shell
Four Uncommon Steps for Transformation
Presented by Terry Wildemann,
Power Her Success Alliance Member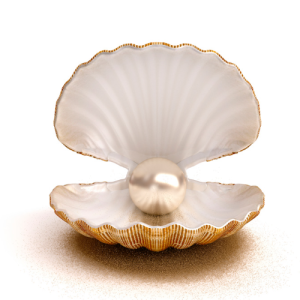 Is working super hard, tired and constantly putting out fires? 
Struggles with making wise decisions?
Ignores  gut feelings –  and regrets it afterwards? 
Lacks trust and belief in your yourself?
Is always looking for direction outside of yourself ?
Is living in fear and judgement? 
Is tired of being tired and in mental, emotional and physical pain?
Tired of carrying a ton of emotional baggage and you can't put it down?
If you find yourself working excessively hard, feeling constantly drained, struggling to make wise decisions, and ignoring your gut feelings only to regret it later, you may lack trust and belief in yourself. Additionally, always seeking direction outside of yourself, living in fear and judgment, and carrying a heavy load of emotional baggage can lead to mental, emotional, and physical pain. It can be exhausting and overwhelming, leaving you tired of being tired.

It's time for you to break out of your shell and release the emotional baggage that stops your transformation.

Take back control and begin to move with inspired action on your "Leader's Inward Journey" to transform yourself, your wealth, health, and relationships with this powerful masterclass.

When: March 23, 2023
Time:   4:00 PM Eastern
               1:00 PM Pacific
Where: Virtual
Tuition: $97
About Your Trainer and Coach, Terry Wildemann
Terry Wildemann is an Intuitive Success Navigator, founder of Intuitive Leadership® and the SHIFTology Process. Her clients call her "The Intuitive Truth Detective!
Terry has been in the professional and personal development training industry for 35 years.  She is a certified executive and co-active coach and holistic practitioner who works with leaders to develop their  "power skills" (instead of soft skills). With  her guidance they transform by harmonizing the spiritual, personal and practical sides of their business, careers and lives.