The SHIFTOLOGY Business Retreat
A VIRTUAL BUSINESS RETREAT
For the Positively Unstoppable Intuitive Entrepreneur
Integrate mind, body and spirit and
succeed in 2021 and beyond.
Does This Sound Like You?
Do you ignore the intuitive and physical signs to change and regret it later?
Does making decisions, either large or small, make you cringe?
Do your business relationships stress you out because your clients are not a match to you?
Do the people in your world keep trying to hold you back in business and life?
Are you a lone ranger who says to yourself, "I'm so tired of doing it all. I need help!"
Are you an entrepreneur who is struggling, doing too much, and losing your focus?
Do you prefer walking on hot coals to marketing your business?
Have you tried working with Law of Attraction with poor results?
Does being visible online make your knees tremble and your stomach turn?
SHIFT From Constant Mistakes and Unfocus to Confidence, Competence, Credibility and Focus.
*Evolve Into An Positively Unstoppable Intuitive Entrepreneur*
SHIFT From Exhaustion and Negativity to Energized and Positivity.
*Imagine Unlocking The Power In You!*
SHIFT From Not Knowing What to Say When Speaking with Others to Understanding, Attracting and Easily Enrolling Clients
*Break Out of Your Shell and Shift Into Heart-Centered Sales*
SHIFT From Stuck and Decison-Making Fear to Fluid Solution Mastery
*Elevate Your Intuition and Make Decisions with Calm and Ease*
Enjoy 3 Days Of Shiftology™️ Wisdom with the Shift Maestros and...
*Positively Shift in Business and Life*
AMplify... transform... SHIFT
The SHIFTology Retreat
was created specifically for you!
Align your head and heart and
amplify your inner business game!
Mind... Body... Spirit...
The business and life wisdom shared by our SHIFT Maestros will lift you mentally, emotionally and spiritually.
Begin Your Leader's Inward Journey NOW!
It's time to see, SHIFT, and do things
Differently
Here are the big shift you are going to make by attending this retreat…..

Magnetic Business Attraction
Imagine really understanding how to work with your energy to attract more of what you desire and less of what you don't.

Imagine trusting your intuition deeply to help you find solutions and answer your questions.  You trust yourself and listen on a whole new level.  

Imagine catching yourself in the moment of negativity and being able to shift your mindset to positivity because you know what to do and how to do it. 

Imagine communicating in a way that creates trust and safety.  Your words and actions positively influence those you lead and serve.

Imagine connecting with others feeling competent, confidant and credible. You are clear about who you serve and why.

Imagine having such a clear business vision and mission that your focus on your goals pulls you to the success finish line. 

Imagine meeting fellow thought leaders that help you expand in mind, body and spirit. Your positivity and influence rises. 

Imagine being so motivated that you become a success magnet. Your ideal clients show up easily, sales rise, you serve with heart. 

Imagine easily making decisions and finding solutions to challenges that appear with calm, ease and flow.
Join us for the virtual Shiftology Retreat HERE!

April 13-14-15, 2021
Terry is the Shiftologist at Intuitive Leadership® University.
She works with entrepreneurial leaders, who keep jumping the same personal and business hurdles over and over, creating the same unwanted results. Together, they discover and clear the success blocks, jump the hurdles and cross the finish line with calm, ease and flow.
"Shiftology: The Art and Science of Intentional and Graceful Change.
I've been an entrepreneur since the age of 18. I love being able to work my own schedule, do what I want to do when I want to do it, and live the laptop business life. However, I love my work teaching, guiding and sharing with entrepreneurs so much, that my workaholic mentality got in the way of listening to my body – over and over. Boundaries were lacking thus I experienced multiple destructive burnouts. I failed my body, my family, my business and clients.  In retrospect, each failure comes with a gift if we choose to accept it. I asked for help and the gift landed at my feet. Various healing modalities found me and I became certified in most of them resulting in healing myself.
Today, I work with entrepreneurs who ignore their intuitive gifts, are scattered, and play small so they don't rock the boat. Their boundaries are weak,  they fear playing big and being visible, thus their businesses struggle. Relationships are compromised, workplace systems are out of wack, and sales plummet.
Help is here!
Mind, Body and Spirit Support
Meet the Intuitive Leadership® University
Shift Maestros
Ladies and Gents:
Imagine working with a team of experts who will work with you on all levels: practical, logical, tactical, emotional, intuitive and spiritual sides of yourself. They are all positive unstoppable intuitive entrepreneurial leaders who embody the values of the Practical Business Mystic and Shiftologist
Terry Wildemann
Shiftologist and Business, Mindset and Leadership Accelerator
TOPIC:
ZAP the STRESS; Shift The Chaos
BIO:
Terry is the Chief Shiftologist, at Intuitive Leadership® U. As a speaker and certified coach, she guides entrepreneurs & professionals to evolve into unstoppable, prosperous, intuitive leaders & Practical Business Mystics. Using her Shiftology™ Toolkit & intuitive wisdom, Terry shifts and dissolves her students' success blocks and accelerates their business. She helps them amplify & integrate resilient self-care, intuition & positive leadership with practical business strategies & systems.
Terry's 40 years of business and leadership experience includes owning a manufacturing company, image consulting company, and a leadership and holistic education center.

Terry has taught and presented at universities and community colleges and her clients include entrepreneurs, banks, government agencies, chambers of commerce, and the US military.
MarBeth Dunn
Intuitive Energy Management Maestro
TOPIC:
Shift to Create Limitless Possibilities for Entrepreneurs
BIO:
MarBeth works with entrepreneurs who are stuck, unhappy and out of alignment.  As an Intuitive Energy Management Maven, MarBeth pinpoints the hidden issues holding you back from your greatest successes. Her proprietary Miracle Breakthrough© System will help you achieve greater confidence, alignment, financial success, emotional freedom, peace of mind, happiness, and more harmonious relationships,
MarBeth is the award winning creator of the World Miracle Peace Experiment that correlated with a significant drop in Middle East violence, and the founder of the Greater Miami Holistic Chamber of Commerce.
Her inspiring work has been featured on several television networks, including FOX, NBC, CBS, and The CW.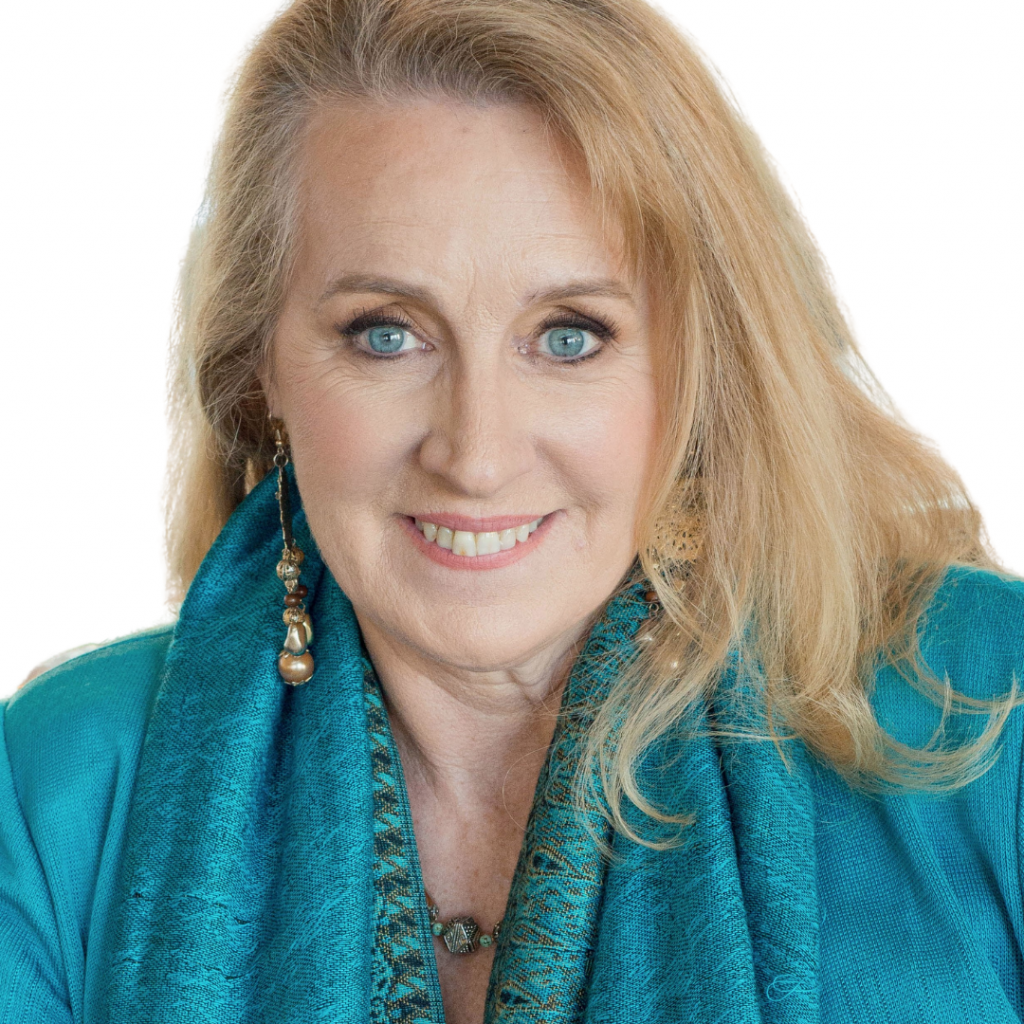 Sherre' DeMao
Business Growth Maestro
TOPIC:
Momentum Building Decisions to Shift and Scale Your Business!
BIO:
CEO of BizGrowth Inc, an award-winning firm specializing in next-level, next-idea solutions for entrepreneurial enterprises. She is  an expert strategist in helping entrepreneurs, executives, and individuals prosper in life and in business, dedicating her 30-year career to this purpose. Her firm has earned more than 50 awards locally, regionally, nationally, and internationally. Her business acumen, advocacy, and innovative approach to advising and working with entrepreneurs attracted national recognition.
Sherre's accolades include being honored with a Small Business Woman Champion Award (2006) by the Small Business Administration, named among North America's 50 Most Enterprising Women (2007) by Enterprising Women Magazine, and was recently recognized with an International Consultancy Award (2015) by Corporate Vision Magazine. In 2019, she was accepted into the Evolutionary Business Council as a thought leader for impacting global positive change.
Carol Mettebrink
Relationship and Values Maestro
TOPIC:
Shift Your Mindset; Understand Yourself And Others
BIO:
Carol transforms communication and awareness among teams and individuals by bringing data to life, drawing from 40 years of honing her coaching, consulting, and analytical skills. Carol is intuitive and asks insightful questions to glean critical and complete information, working to improve everything she does. These skills and attention to detail help her reveal human potential and rapport creation that is not seen by most in every client interaction and training she facilitates.
Prior to her time as a Senior Business Services Consultant at TTI Success Insights, Carol invested in others to help them become the best version of themselves. Her background includes working as a Juvenile Probation Officer, a Paralegal at a top-ranked national firm, and a Communications Director at a billion-dollar company. Each role paved the way to her current destination (and passion) as a certified business and life coach, where she enjoys helping clients create winning strategies.
Laura Rubinstein
Social Media Marketing Maestro
TOPIC:
Find the Crave and Get The Rave: How To Shift from an Unknown to Well Known Leader in Your Field
BIO:
Coach Laura Rubinstein is an award winning Social Media and Marketing Strategist, Certified Hypnotherapist, Master Leadership Coach, speaker and bestselling author of the book "Social Media Myths BUSTED: The Small Business Guide To Online Revenue"."
Laura is the founder of Social Buzz Club, the influencer marketing platform that uses gamified content sharing to help your content go viral. Laura has developed marketing and branding strategies for more than 1,000 businesses, celebrities, coaches, financial advisors, speakers and authors across the globe helping them create more profits and brand popularity.
Laura's profit-generating strategies and popular blog at TransformToday.com make her a highly sought after speaker and consultant.
Lois Koffi
Sales and Mindset Maestro
TOPIC:
Shift Your Sales Mindset and Thrive
BIO:
Entrepreneurs, coaches and holistically minded healers hire Lois to pivot them from offline face to face sales to online sales results in this new normal, because most of them don't know where to begin in this new online age with email marketing, landing pages, content creation and monetizing an online tribe all the while juggling "all the things" as a busy parent/salesperson/expert. Bottom line, she empowers them to create limitless leads for a limitless income and life online through building an email list and tribe they can monetize forever. Let's work smarter, not harder, and get out of the rat race of life!
Lois Koffi has coached thousands of people all over the country on health, well being and business success. She was a sales trainer in the real estate industry for 7 years. She also coached athletes in marathons and triathlons She is a published author and Ironman Triathlete and taught a MBA level college course on transformational sales success
What are you waiting for?
Frequently Asked Questions
The Shiftology™️ Retreat provides you personal and professional development to grow your business with calm, ease and flow. The result is, you, the a confident, competent and credible entrepreneur who serves their client well and lives life on their terms.
This retreat is for you if you are: 
Open to "Awakening the Possibilities" in Business, Career and Life. 
You know there are different ways of doing things. You are ready to explore innovative solutions to solve challenges with cutting edge tools. 
Wanting to make a difference locally, nationally or globally.
You have a calling, a feeling, a knowing  that you are meant to use your talents to help others improve their lives, careers and businesses. 
Ready to invest in yourself and seek success in all areas of your life. 
Investing in yourself is key to your success. The more you do that, you improve your wealth, health, relationships, education and spirituality. 
You  don't care about improving yourself.


You are set in your ways and not open to innovative and creative change
If you aren't willing to create new habits, learn new things, be open and flexible to implementing new ideas, this retreat  is not for you. 
You are comfortable living with fear, perfectionism, pessimism and judgement.
This retreat is not for you if you choose to stay stuck. 
The Shiftology™️ Retreat is a 3 day experience that includes:
Personal and professional development and business growth presentations from our team of experts
Networking opportunities
Experiential break out sessions
Tools to help with mind, body and business growth
Clarity and insight on your vision, mission and purpose
Solutions to business challenges.
Elevation of your mindset and inner business game
Communication insights on how to be heard and understood.
Networking with group members.
Improvement of work/life harmony.
Amplification of  Magnetic Business Attraction.
Improved relationships with yourself, in your career and life.
Clarity and focus that leads to calm, ease and flow.
Improved intuition, health and relationships
And so much more!
Your investment includes:
Presentations
Digital Shiftology Journal
Workbook
Networking
Q and A to discover business and personal solutions to challenges
Ultra Early Bird – $57
Early Bird – $97
It's Time – $197
Invest in yourself and thrive!
Take Action...
Create Profit, Wealth and Growth In Your Business and Life
Join us and shift your business
with calm, ease and flow
Want to revisit What you learned in the retreat?
Can't make all 3 days?
Day 1
7:00pm to 8:00pm
Optional Session
Clear Self-Sabotage

With Terry and MarBeth
Day 2
7:00pm to 8:00pm
Optional Session
Q&A
With the Shift Maestros
Day 3
6:00pm to 7:00pm
Optional Session
Q&A
With the Shift Maestros