Limitless Prosperity COURSE
Intuitive Leaders and Entrepreneurs, You're About To Discover Exactly How to Attract Limitless Prosperity Step-By-Step…
Does this happen to you?
Every time you get close to the finish line on a project it self-combusts?
You are about to enroll a new client and they back off at the last minute?
You create a beautiful webpage and it disappears after hours of work?
You seek that special relationship yet attract those who aren't a match?
Sound familiar?AND, it happens over and over again! What's up with that! Crossing the finish line, and grabbing the gold ring, seems to always be at a distance and you are ready to just give up on your dreams. 

Please keep reading…….
If you've ever struggled to run a successful and prosperous business, this will be the most important letter you ever read.
I'm going to share with you exactly how to attract what you desire, but before I can, there are a few important questions for you to answer…
Have you ever felt like 

your success is just within reach but does not manifest after all of your hard work?

Is there a part of you that feels 

inadequate, frustrated and questions if you are meant to be an entrepreneur?

Do you ever wish you could 

wave a magic wand and make things easier?

Does jealousy and frustration come into play 

when you se

e

 others achieve the success you seek?

Do you wish you could 

trust your intuition more?
DISCOVERING HOW TO ATTRACT LIMITLESS PROSPERITY
What you are experiencing is completely normal and natural. In fact, what I've discovered by working with thousands of people over the past 33 years, is that you are not alone! There are specific steps that, when you understand them and implement them into your business and life, help you to attract your dreams and desires.
Your mindset, thoughts and actions play a huge role towards creating your success. Words have big energy and those that you say  to yourself, and to others, give insight into your mindset and focus. Your mindset may be influenced by subconscious experiences and emotions that are triggered when certain events happen and may cause self-sabotage. And this is just the beginning of peeling back the onion into who we are and how we attract people, events, money and other things into our lives. 
You see, I've been where you are now! Frustrated and ready to give up because on a practical level I was doing everything right.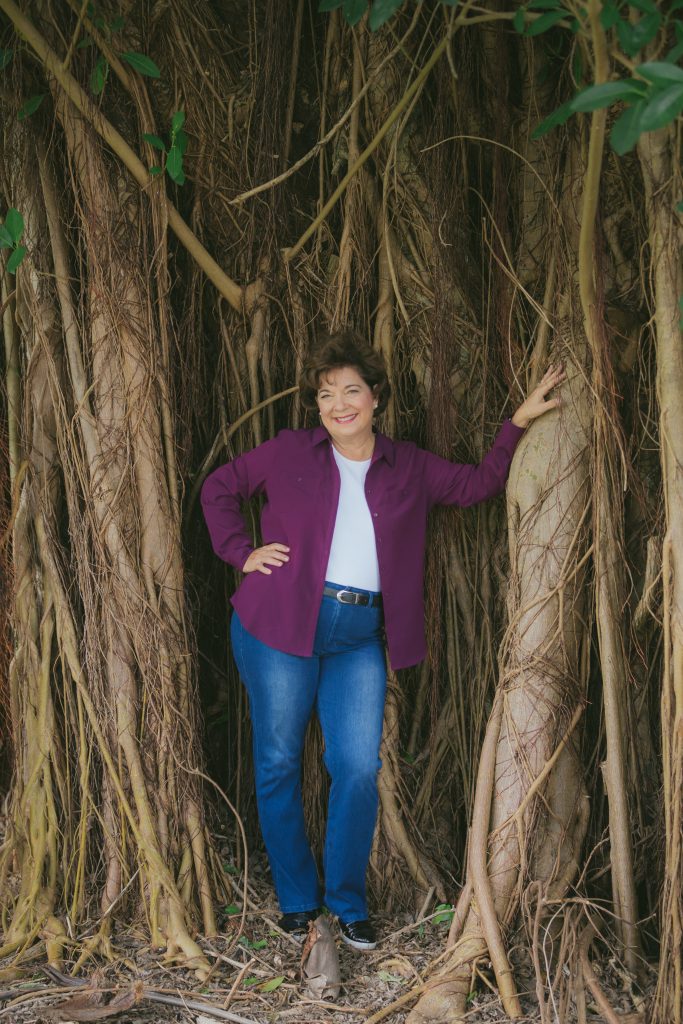 BUT, certain things always  seemed so hard! My workaholic mindset attracted burn-out multiple times. What was I doing wrong?
Hi! I'm Terry Wildemann, an entrepreneurial leader, practical business mystic and Shiftologist. My journey is one of  poor health followed by great health, major disappointments and failure followed by wonderful success. It included deep  intuition, trust, understanding, miracles and belief in myself.
One of my superpowers is that I get things done fast and well. However, my krytonite is not setting boundaries and it gets me into trouble. Overwhelm, stress, lack of focus, migraines, and exhaustion would make frequent visits!
After an ER visit for chest pains, I asked my friend, who was driving me home, to please go to the book store. As a nurse she definitely thought  I was nuts. However, she knows me well and has experienced my strong intuition. She was not going to argue with the intense feeling to go to the book store. We both know that when those feelings show up, we listen!
We got to the store and I ran to a specific section. I looked at the top shelf and this book fell off and landed at my feet. It was about stress resilience. Imagine that!
I consumed it and learned simple techniques to stop self-sabotage and change my mindset. I became certified in the technique a year later.
It was fascinating how when one certification program ended another appeared in a different modality that improved on the previous one. Each elevated my intuition, healing, coaching and business skillsets, and soon pieces of the prosperity puzzle came together
How did I manifest my house, kids and more? I discovered how to trust myself and my intuition.
If you want to awaken the possibilities and master Limitless Prosperity
I have a super special invitation
I am very committed to helping frustrated, tired entrepreneurial and intuitive leaders who are passionate about their work and want to make a difference in humanity.  They want to use all of their gifts without fear of judgement.  In answer to that request, I created a program specifically designed, to help those who are ready, to cross the success finish line.   They are ready to awaken the possibilities in themselves and others and create  limitless prosperity.  Interested in knowing more?
This program is specifically designed to help you, the entrepreneurial leader,
to navigate and achieve success in business and life.
 This powerful program will amplify your ability to  trust your intuition, attract your ideal clients, shift your money blocks to attract income and  open the door to unexpected opportunities. It's so exciting and fun to watch the magic happen!
LET'S TAKE A LOOK AT THIS POWERFUL PROGRAM.....
This introductory program consists of five weekly modules and a bonus session.  Remember, the goal is to help you to unlock the doors that have stopped you from achieving the success you desire.
Listen And Trust Your Intuition
During this module you'll discover:
How to identify your intuitive superpower
How to make affirmations and visualization work for you
Connect With Your Special Enchanted Boardroom 
During this module you'll discover:
How to connect with your Enchanted Boardroom mentors
Success techniques to get answers to your questions
Easy decision making techniques
Magnetic Business Attraction
During this powerful module you'll discover:
Clarity on what you really want in business and life
An easy fun way to create a prosperity business action plan
The Language of Prosperity
During this powerful module you'll discover:
Words to avoid when writing and speaking
Positive words and phrases that make a difference
The energy of words and phrases we say to ourselves
Co-Creation Action Plan
During this powerful module you'll:
Create a fulfilling action plan for your business and life. 
An easy fun way to create a prosperity business action plan
Course includes:
Private Discussion Group on the Intuitive Leadership University membership site
Worksheets and guides
Lifetime access to course videos 
Bonuses includes:
Bonus group mindset session – Value $97
Bonus group coaching session  – Value $500
Digital copy of Terry's best selling book – The Enchanted Boardroom – Value $20
Affirmation deck for each module – Value $60
Once you register, you'll receive an email with instructions to the member course site.
SCHEDULE: TBD
Orientation: TBD
Q&A sessions: TBD

LINK WILL BE LIVE SOON!
Your Investment JUST – $297
Total Program Value = $997
Use Paypal Credit for 6 months interest free credit.
Why Take This Program Now?
Like I said before, this program is extremely powerful. Even more so right now because this training is built using my decades of teaching and coaching experience. Helping you navigate today's economic challenges, and grow your business using practical and energetic tools,  is the focus of this live pilot program . You can  ask me any question and I'll work with you to help you create clarity, make action plans and get past any challenges that come up for you while working together over the next 6 weeks. This is a rare opportunity because this is a pilot program and you are getting lots of value at an amazing price! 
This program is for you, the entrepreneur, who is ready to put in what it takes to cross the finish line and finally grab the gold ring. You also want to:
Cut through subconscious beliefs that impact how you attract money and clients
Improve your health, relationships and spirituality
Trust your intuition so you can make strong grounded decisions
Evolve into the unstoppable intuitive leader you are meant to be! 
You are ready to stop running away from your calling


WHO IS THIS PROGRAM NOT FOR? 
This program is not for you if:
You are not interested in integrating the practical and spiritual. 

 Willing to do the work necessary to change habits or mindsets around relationships, money, health or wealth
If you are REALLY serious about awakening the possibilities that are in your heart, and becoming the practical business mystic that taps into limitless prosperity, you don't want to look back in 6 months and think to yourself, "What am I waiting for? Why did I miss this opportunity? " What would come to mind if you hadn't made the change?
The more my clients learn how to awaken the possibilities and tap into their Limitless Prosperity, innovation, and creativity, and their attraction power rises. They serve themselves first and then serve others, allowing everyone to thrive. Small business is the backbone of this country and discovering how to tap into the inner wisdom that leads to success will help you, your family, and your clients to flourish in mind, body, and spirit.
I truly look forward to serving you and helping you evolve into an unstoppable intuitive and resilient leader and practical business mystic.
To your success!
Terry