The Leader's Inward Journey
From Mindset to Impact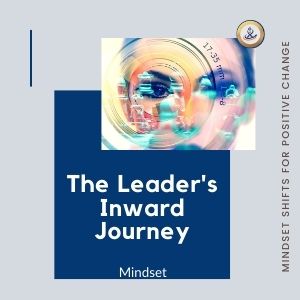 The Inward Journey Begins
If You Have A Strong Desire To Make An Impact And Change The World, But Struggle With Knowing EXACTLY How You Can Make A Difference,
Then You MUST Keep Reading. . .
"How To Take Immediate Responsibility For The Impact You Have On The World And The Lives Of Everyone You Know."
Do you realize the IMPACT you have on others? You see, you are a powerful leader, capable of making true and lasting change in the lives of THOUSANDS of people, and you do so every day, regardless of your occupation, title, or lot in life.
If you're not aware of this, and don't take responsibility for your thoughts, words and actions, then you inevitably end up wielding your power irresponsibly, which may negatively impact a lot of people.
It doesn't have to be this way. You can easily be the kind of leader that people love, respect and follow… all it takes is a little awareness and training.
What is this course all about?
You don't have to be the head of a country or the CEO of a major corporation to be a powerful leader. Whether you're the head of your household, a member of a charity or community organization, or own your own small business, you make leadership decisions every day. From how to spend your hard earned money, to how your kids behave, to what movie you and your friends will watch tonight, you are influencing and impacting everyone around you… ALL THE TIME.
And while you may think that some people are "born into leadership," the fact is that most leaders you have ever recognized or pledged allegiance to have had TRAINING of some kind.  You too can drastically improve YOUR leadership abilities through the same kinds of training and dedicated focus. And it's available for you here.
It is The Leader's Journey, a training where you will discover:
How to shift and shape your mindset to become a powerful, dynamic leader…
Top-tier secrets to goal setting and accomplishment…
How to have a greater impact on your world and get the results you REALLY want…
How to inspire others to be their very best and become strong leaders too…
How to collaborate with other strong leaders who share the same passions as you…
And so much more…
You see, it's really not that hard….
Once you identify the mindsets and thoughts that contribute to your unique leadership style, you can consciously shift your beliefs and behaviors to maximize your potential and start getting the kinds of results you desire.

Because honestly, if your life doesn't look the way you want it to, then it's up to YOU to make a change for the better. It all begins between your ears…
In The Leader's Inward Journey you'll pinpoint the thoughts that drive your actions, and take active steps toward creating the life of your dreams. From that perspective, you can begin creating opportunities for everyone around you to step into their power too.
Imagine what your life could look like…
You will fill your days with honor, respect, kindness and courtesy.
You will experience the satisfaction of progress, contribution and impact.
You could take the trips you want to take, join the clubs you want to join, and NOT do what feels "icky" to you EVER AGAIN.
Sounds pretty amazing, huh?
IF YOU CHOOSE TO ACCEPT IT
is to pick up this course NOW, or join SHIFTology Lab before you miss out on YOUR DREAMS.
As I said, this is a power-packed masterclass and it's full of insights, inspirations and tools that you'll use for the rest of your life.
Don't waste another second playing small. You have HUGE work to do, and the people around you are counting on you to step up and lead with grace, beauty and INTEGRITY. 
The Inward Journey Begins
Your Business and Yourself
Define the GOALS you would like to achieve, and map out the steps needed to get there
Get benefits from REAL-WORLD examples of the course principals to truly cement this high-powered training into your life…
Actively RE-PROGRAM the wiring of your mind to help you achieve your desires…
AND MUCH, MUCH MORE…
I had the pleasure of meeting with Terry and a conversation unfolded about a rebrand of my company to reach a more diverse audience. Through her insight and intuition, she came up with an idea that saved me countless hours and lots of money. What a huge gift! I highly recommend working with her if you are needing guidance in brand alignment and expansion. Thank you, Terry!"
Terry Wildemann is a masterful trainer! Her "Inner CEO" exercise was amazingly profound and yet so simple. It was surprisingly easy to connect with my "Inner CEO," who interacted with me immediately, even performing a healing on my body. I felt as if she had been waiting for me to reach out to her. This is certainly a tool I will treasure and use regularly to access information.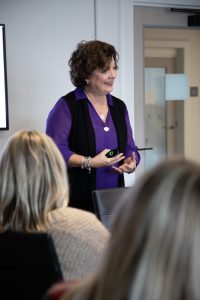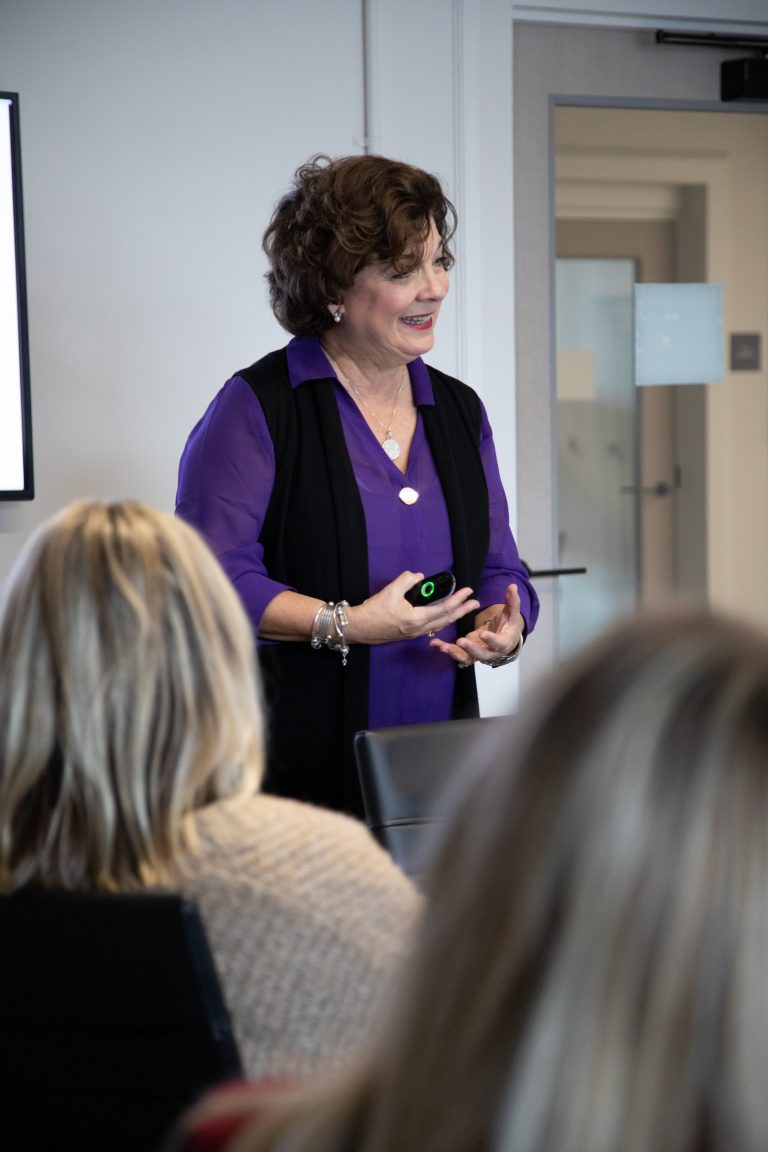 In her business, Intuitive Leadership®, Terry Wildemann, draws on her roles as a Mindset, Business and Leadership Accelerator, Certified Coach, Speaker and Author, to develop entrepreneurs and professionals into unstoppable, resilient and prosperous intuitive leaders.
Terry's timely message on Awakening The Possibilities to achieve limitless prosperity in the workplace and home, stems from 30 years of entrepreneurship.
Terry helps her clients discover what is truly holding them back from the success they seek. They are guided on how to tap into intuition and integrate it with logic to elevate and amplify self-connection, positive leadership, systems integration and resilient self-care.
Terry owned a manufacturing company, image consulting company, leadership and holistic education center. She  is the best selling author of "The Enchanted Boardroom: Evolve Into An Unstoppable Intuitive Leader."