Our panel of experts help you get answers to your questions about business, leadership, relationships, social media, marketing, events planning, mindset and attitudes and more!
Business, Mindset and Leadership Accelerator
Founder of Intuitive Leadership® U, and a business owner for over 35 years, Terry guides entrepreneurial leaders in how to grow their business, serve humanity and evolve into Practical Business Mystics. Her experience includes owning an image consulting company, manufacturing company and holistic education and leadership center. She is the podcast host of Awaken the Possiblities
TOPIC: Intuitive Business Networking
The Relationship Help Doctor
Known as the "Relationship Help Doctor," Rhoberta specializes in working with the partners, exes, adult children, co-workers of the relentlessly, difficult, toxic people she calls "Hijackals." A podcast host of Save Your Sanity
TOPIC: How to ID Workplace Hijackals
Intuitive Energy Management Expert
MarBeth Dunn is a mindset, success, and energy management specialist and spiritual teacher who uses her intuitive abilities to accurately pinpoint the hidden issues holding you back from your greatest successes.
TOPIC: How to Align With Your Body Wisdom
Social Media and Marketing Expert
As a Content Marketing and Social Media Optimization strategist, Laura designs and implements custom innovative relationship based solutions that propel established business owners from unknown to well known experts.
TOPIC: Social Media Tips for Entrepreneurs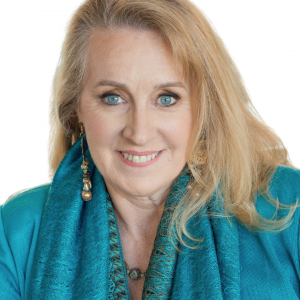 Sherré DeMao specializes in next-level, next-idea solutions for entrepreneurs with a focus on building exponential value while making a significant difference. A nationally acclaimed strategist, author, speaker and impassioned researcher, her next book, The Prosperity Imperative
, reveals ground-breaking evidence of how companies can thrive and excel amidst industry, economic, or global disruption.
TOPIC: Top 5 Keys to Crisis-Proofing Your Business
Emmy award winning producer Venessa Rojas brings passion, creativity and experience to the ever-changing world of content creation, television production and live special events. Embarking her career with music moguls Gloria and Emilio, Venessa's time with Estefan Enterprises formed the foundation for her expertise in world-wide event productions. Her years with broadcast giants Univision and Telemundo expanded her knowledge in brand integration, product marketing and live television specials. A graduate of FIU's School of Journalism and Mass Communications, Venessa continued to broadened her education by completing the Smith College's executive leadership program for women.
TOPIC: How to Host a Successful Virtual Event