Limitless Prosperity Mastermind
Create Your Dream Business
The Intuitive Leadership® University
Awaken The Possibilities!
Benefits Of Joining This Program
Tighten up your business and sales systems and create a turn-key business that flows
Learn to trust your intuition.
Tap into intuitive group energy to
ease decision-making.
Build positive and powerful relationships with likeminded
professionals.
Network and refer business to those you trust..
Gain focus on projects and goals.
Engage with fellow Intuitive Leaders who want to transform their environment. Together, influence others with confidence, calm and ease.
Support fellow unicorns and receive support so all can achieve their vision and mission.
Tapping into the insights, expertise and experience of fellow unicorns help all to achieve the success they seek.
Elevate, Accelerate and Implement Cutting Edge Business Knowledge
Facilitated By Terry Wildemann and Faculty
Why do we call our students "Unicorns?" The Unicorn symbolizes being aware and opening up to the infinite possibilities that abound. Unicorn energy gives us the vision to truly see beyond and around what is before us and offers us the wisdom to know what to do and how to do it. In business, the Unicorn symbolizes success.
Terry, and her hand picked faculty, harness the gifts and energy of the Unicorn and integrates it with her highly intuitive insights, practical wisdom and business experience. The Business Wisdom School offers education and experiential opportunities that allow each member to see how they lead with new perspectives from 35,000 feet up and at sea level. She creates a positive learning culture within a private coaching platform where the Unicorns grow together, identify and learn to work with their gifts and practical systems to accelerate their leadership in business and life.
Would you like to experience the following journey with fellow Unicorns?
The sharing of best and worst practices based on current information and experiences.
Co-Creation at it's best! Create new initiatives to accelerate your respective missions.
Training and discussions that assist to fill gaps in your business and leadership.
Cutting edge tools to help your business flow with calm and ease.
Confidently work with ALL of your gifts, without fear, to create positive change in your career and life.
Specific to employee growth….
Understand cultural dissonance and its impact on your ability to create a cohesive employee experience.
Understand why a "bridge" employee experience, starting during the interview process, is critical to building profitability and success for all.
Craft an employee experience that is positively unique to your workplace culture.
Look At What Others Say About Terry's Coaching
I was so inspired by Terry, an amazing leadership coach and intuitive. She is now my first business coach and she is amazing. I am seeing so many things in a new light. The depth and breadth of leadership, business, healing and coaching experience she brings is truly astounding and her willingness to incorporate her intuition enhances her effectiveness as a coach that much more.
Terry is a superb coach and facilitator. Within a very short time, she had pinpointed exactly what I needed and had practical solutions at hand. As a result, my work has become much more focused and efficient. She is clear-thinking, is an expert in her field, and shares her knowledge with understanding and kindness.
I have been struggling with some final key points in sharing my powerful message with the world. I had a short call with Terry and WOW! She hit the nail on the head. I now have such clarity, and some new names and steps for my products and processes. She truly is an amazing, insightful, coach/mentor/guide. Thank you Terry.
Terry has shown that her abilities are to be able to help entrepreneurs to identify their blocks and release them. I left feeling revived and excited. She will empower you to create the ultimate wealth in your life and in your business. I highly recommend Terry for your entrepreneurial needs."
Frequently Asked Questions
The Intuitive Leadership® University Business Wisdom School
Engage with leaders and executives from all industries. This ensures a diverse group of people with whom to share experiences and challenges. We only accept executives who are ready to elevate themselves, and their businesses, to the next level. They understand the importance of the leader's inward journey and the necessity to integrate it with sound business systems to succeed.
At the Business Wisdom School we offer students courses to enhance focus and values that assist to awaken possibilities in business and life. The courses delivered by experts, and private group coaching guides students to tap into all sides of themselves; the practical and logical with the energetic, spiritual, emotional and intuitive. This offers them insights and opportunities for self reflection as leaders in the workplace and at home. 
This program is for you if you are: 
Spiritual. In your heart ,you know and believe in an energy bigger than yourself. You may know it as "a Higher Power," "the Divine," or "the Universe,"  or "God." You want to expand your intuitive gifts that you were born with, deepen your spiritual awareness and connection to grow yourself,  your career or business and positively influence those you serve. 
 
Open to "Awakening the Possibilities" in Business, Career and Life. 
You know there a different ways of doing things. You are ready to explore innovative solutions to solve challenges with cutting edge tools.
 
Wanting to make a difference locally, nationally or globally.
You have a calling, a feeling, a knowing  that you are meant to use your talents to help others improve their lives, careers and businesses.
 
Ready to invest in yourself and seek success in all areas of your life. 
Investing in yourself is key to your success. The more you do that you improve your wealth, health, relationships, education and spirituality
This program is NOT for you If:
​Spirituality is unimportant to you. 
You don't believe in Law of Attraction, Angels, God, the Universe, or a Divine Higher Power
 
You expect it to be easy. 
You don't want to look in the mirror or put in the effort. Instead, you prefer to sit on the couch  thinking things will magically happen. 
 
You dislike change and won't budge on how you do and see things. 
If you aren't willing to create new habits, learn new things, be open and flexible to implementing new ideas, this program is not for you.
 
You allow fear, perfection, and the "what if's" to control you. 
This program is not for you if you choose to stay stuck in the land of 'what ifs," doing everything perfectly instead of walking through your fear and moving forward  to succeed in all areas of your life. Perfection does not exist! 
 
Don't take responsibility for yourself. 
You prefer to play the "blame game" instead of owning that you are responsible for your results. 
Based on your payment plan, The Intuitive Leadership® University Business Wisdom School includes: 
Cutting Edge Business Courses
Private Support Group Hosted by Terry and faculty
Monthly Live "Open Office" Q & A and "Hot Seat Situation Coaching"
Discovery Process Decision Making Toolkit
Magnetic Business Attraction Toolkit
Workbooks, Planners, Step by Step Business Processes and Tools in PDF
Video and MP3 of each training and meditative experience
Business Wisdom Journal 
Terry's Book – "The Enchanted Boardroom: Evolve Into An Unstoppable Intuitive Leader"
Comprehensive DISC and EQ Behavioral Profile
Option: In-person two day destination retreat –  (travel and lodging not included)

Option

: HeartMath® Inner Balance Bluetooth Stress Resilience Trainer for Android and i-phone

Option

 private coaching sessions with Terry
Work through business challenges and discover solutions
Set goals and create action plans to achieve those goals.
Elevate your business mindset and inner business game
Communicate to be heard and understood.
Support with your "Inward Journey." 
Network with group members.
Improve work/life harmony.
Learn to work with Magnetic Business Attraction.
Learn to work with your personal "Enchanted Boardroom."
Improve relationships in career and life.
Monthly coaching theme influences the learning and coaching 
Clarity and focus that leads to calm, ease and flow.
Improved health and relationships
And so much more! 
Click on the link below to apply to join the Intuitive Leadership® Unicorn Executive Leadership Program. If your application is a match and approved, you will receive an email to schedule a conversation to discuss the program to truly assess if it's the best for you. We want to ensure that the program meets what you are looking for.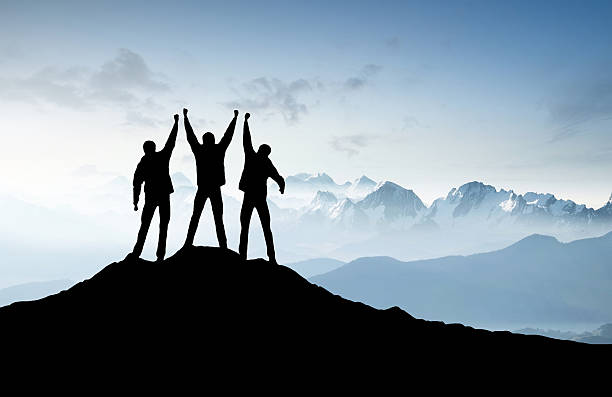 Are you ready to transform your business?
The world needs your wisdom, talent and energy. In the Limitless Prosperity Mastermind, students grow from the inside out. Their Inward Journey identifies their superpower and messages sho they an influence and lead their tribe - their ideal clients an ideal employees. It's about connecting the practical, logical, emotional, intuitive, and spiritual sides of yourself in ways that create miracles and mystical experiences of the Unicorn.
If you have been in business at least 3-5 years, see yourself as unique and different, practical and spiritual, and are ready to step-up your game in business and life, let's have a conversation to determine if the Business Wisdom School is right for you!