Intuitive Leadership® University
COURSES
Business *  Leadership  * Mindset
Evolve into the brilliant and successful entrepreneur you are meant to be.
Serve humanity with calm, ease and flow.
Our courses are created with you in mind.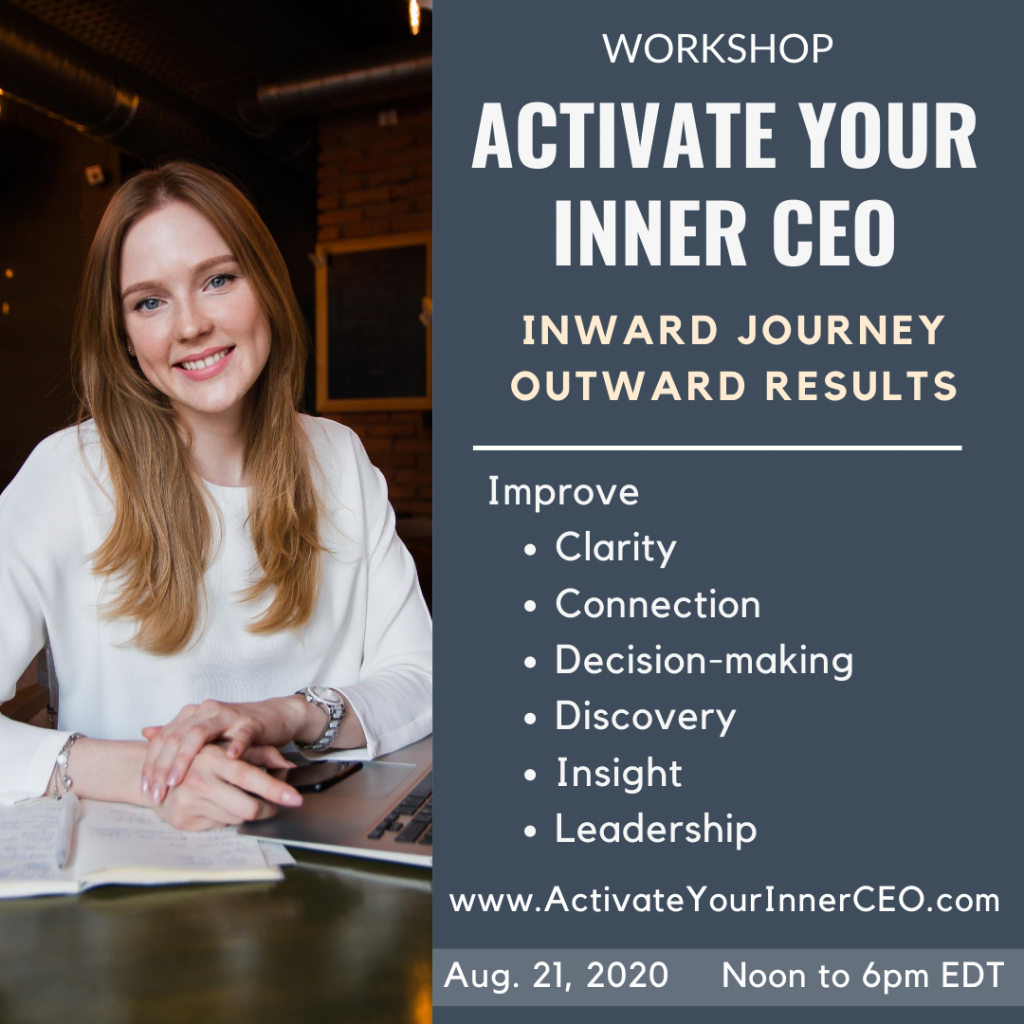 Activate Your Inner CEO:
Inward Journey for Entrepreneurial Leaders
August 21, 2020. Noon to 6pm ET
WORKSHOP

Have you ever struggled with doing things by yourself? Do you wish there was an easy way to get answers to your most pressing questions? This course may help! 
In this one day workshop experience you will experience powerful tools that help you build resilience, deepen your inner connection, ease decision-making, and gain clarity on questions.  
For details go to www.ActivateYourInnerCEO.com
Limitless Prosperity: Awaken The Possibilities for Entrepreneurs
5 Week Course

This program consists of five weekly modules.  Each module consists of 3-4 videos, guidebooks, exercises and play sheets.  Each module builds on one another.  Remember, the goal is to help you to unlock the doors that have stopped you from achieving the success you desire. For details go to https://intuitiveleadership.com/events/limitless-prosperity/