How to Become a Client Attractor and Connect With Your Ideal Client.
Enhance Sales
confidence... competence... credibility...
with the
Client Attraction Discovery Process
Terry Wildemann, Intuitive Success Navigator, founder of Intuitive Leadership U, and host of SHIFTology Live, shares the difference between transactional and transformational selling
Powered by the Art and Science of S.H.I.F.T.ology™️ and the
D.I.S.C. Language of  Communication
Great entrepreneurial leaders know that to lead well it's important to coherently focus on all 3 sides of business: Practical, Personal, Spiritual. Sales covers all three areas!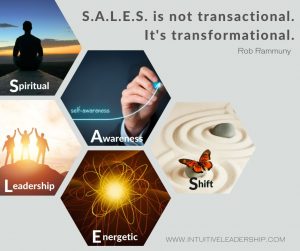 Attract your ideal client and increase sales with our exclusive 3 month program.
Experience a unique formula of sales techniques that combines the power of influential leadership, positive and heart-centered communications, strong positive values, emotional intelligence, Law of Attraction principles, stress reduction and block clearing techniques.
Create the transformation your client desires by staying grounded and centered and truly listening to their needs and desires. 
Evolve into the successful entrepreneurial trailblazer, leader and superstar you are meant to be.
Re-Ignite Your S.A.L.E.S.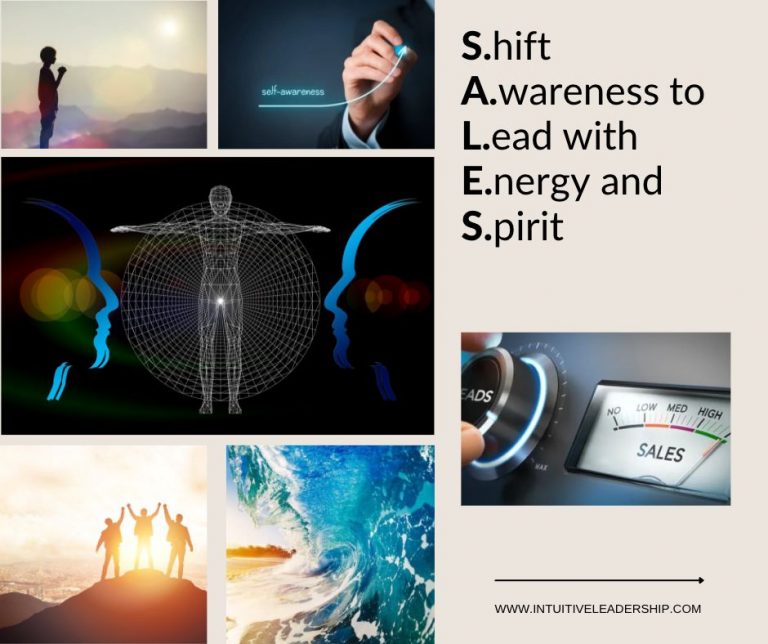 Increase confidence 
Enhance emotional intelligence
Create heart-centered trust
Help you reach your sales goals
Deepen relationships
Improve workplace performance
Serve your ideal client with clear understanding of their needs and desires. 

Discover hidden stressors 
Help you shift in the moment
Communicate and influence powerfully
Connect with your intuition
Understand Yourself and Others
The D.I.S.C Language of Communication
DISC is the most widely used behavioral assessment tool, adopted by organizations around the world, to improve teamwork and understand different communication styles. 
The Client Attraction DISCovery Process uses TTI's DISC Talent Insights Profile to help reveal hidden talents and skills to create high-performing leaders, entrepreneurs workforce and teams.
You will receive a comprehensive report with your behavior style and how it integrates in the sales process.  Learn to adapt to the style of your prospective client and communicate your solutions in their language so they understand. 
The Four
D.I.S.C. Behavior Styles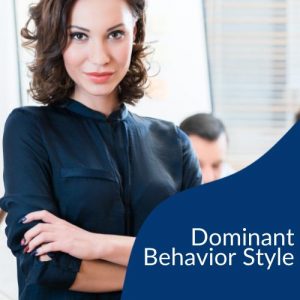 MARIA – DOMINANCE
Dominance really speaks to how we respond to problems or challenges. Dominance, as a DISC style, can often be angry – sometimes be impatient – and is usually characterized by directness. Dominant individuals tend to be extroverted and task-oriented.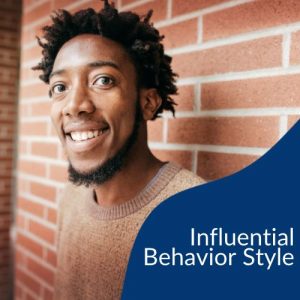 MARCUS – INFLUENCE
Influence refers to how we influence and relate to people and contacts. Influence, as a DISC style, can often be trusting and optimistic and can sometimes be disorganized or indirect. Influencers tend to be extroverted and people-oriented.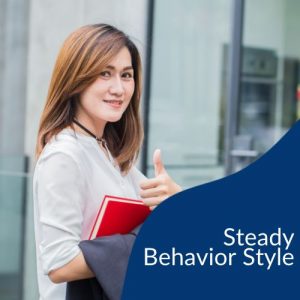 LISA – STEADINESS
Steadiness is how you respond to pace and consistency. Steadiness, as a DISC style, can often be reserved and non-emotional, and can sometimes be possessive or indirect. Steadiness is introverted and people-oriented.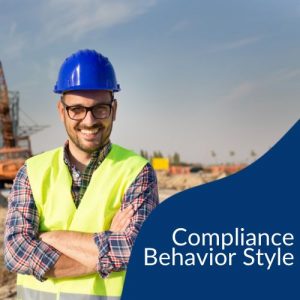 HECTOR – COMPLIANCE
Compliance is how we respond to procedures and constraints. Compliance, as a DISC style, can often be fearful and sometimes be critical and direct. Compliance is introverted, very reserved and task-oriented.
The Client Attraction Discovery Process
also integrates the following training and coaching
to help you reignite and sell confidently.
Work life balance does not exist yet we keep striving for it! In this training Terry shares what does exist and how to make it work for you. You will also learn how your behavior style contributes to your stress and what to do about it. 

Learn new and exiting stress and decision making tools that are fun and different.
Magnetic Business Attraction
Identifying your ideal client helps you to remain as focused as possible to attract them into your business. Understand how your mindset influences your attraction power – both what you want and don't want.
This training teaches you how to "Sell With Spirit" by including Intuition techniques, Law of Attraction and Zap the Stress principles, clarity and decision making exercises, and an easy and fun business plan system.
Do you have a fear of sales, fear of being visible, fear of not knowing what to say or do, fear of success or fear of failure? In this coaching segment, Terry will help you identify what could be in your way of attracting the success you seek. She is  certified in various healing modalities and will intuitively use the appropriate tool to help students clear out self-sabotaging baggage that gets in the way of realizing your dreams.
Frequently Asked Questions
This program is for you if you are: 
Open to "Awakening the Possibilities" in Business, Career and Life. 
You know there are different ways of doing things. You are ready to explore innovative solutions to solve challenges with cutting edge practical and spiritual tools. 
Want to make a difference locally, nationally or globally.
You have a calling, a feeling, a knowing  that you are meant to use your talents to lead and help others improve their lives, careers and businesses. You are ready to become visible and take action
You are willing and ready to invest in yourself and seek success in all areas of your life. 
Investing in yourself is key to your success. The more you do,  this, your wealth, health, relationships, knowledge and spirituality will improve. Dedicating time every month with your mentor, Terry, and peers, using the Shiftology processes we teach you will help you grow and expand your business and life. 
What outcomes can I expect?
This program helps you achieve confidence, competence, and credibility, in a congruent and aligned manner, to attract your ideal client and increase profit.
Clarity and insight on your vision, mission and purpose
Solutions to sales, business and leadership challenges.
Deepening of goal setting and scheduling skills.
Action plan creation to achieve those goals.
Elevation of your mindset and inner business game
Identification of your ideal audience.
Communication insights on how to be heard and understood.
Networking with group members.
Improvement of work/life harmony.
Amplification of  Magnetic Business Attraction.
Improved relationships with yourself, in your career and life.
Clarity and focus that leads to calm, ease and flow.
Improved intuition, health and relationships
And so much more!
This program is not for you if...
You  are not ready to commit at least six hours a month to participate. 
We understand being busy. We all are! If you can't commit six hours a month to improving yourself substantially, this program is not for you! To make changes, it's important to own it and work with the tools we share to help you achieve your goals. 
You are set in your ways and not open to innovative and creative SHIFTology tools. 
If you aren't willing to explore and step into your spirituality, create new habits, learn new things, be open and flexible to implementing new ideas, this program is not for you. 
You are comfortable living with fear, perfectionism, pessimism and judgement.
This program is not for you if you choose to stay stuck. These are low vibration emotions that stop you from moving forward. This program helps you to shift to a positive mindset and teaches you skills to keep these emotions in check. We all have them. It's what you do with them that makes a difference in your results.
You play the "Blame Game"  
Instead of owning and being responsible for yourself, you prefer to "blame game" for your failure, performance and lack of success. Accountability and focus is key to the success. 
Your three month tuition includes:
Two monthly 90 minute group coaching and Q&A sessions (6 sessions total) 
 Monthly half day Mastermind sessions ( one per month)
Six DISC sales trainings sessions 
Magnetic Business Attraction Training
Stress Management Training
Block Shifting Session
Three months continuous support in the private Self-DISCovery Sales Success group in the Intuitive Leadership U Student Center.
Two 1-1 Self Discovery Roadmap sessions with Terry
Access to multi-day events for six months
Two cutting edge assessments and reports (over 50 pages)

E-Guides, templates and workshop materials
I love working with entrepreneurial leaders, who keep jumping the same personal and business hurdles over and over and feel like they are going nowhere. You see, I was one of them, and as a lifelong entrepreneur, I understand the challenges they face and I provide the solutions to help them succeed. Together, we discover and clear the success blocks, jump the hurdles and cross the finish line with calm, ease and flow.
As an entrepreneur since the age of 18, I know the emotional and physical pain many entrepreneurial leaders experience due to stress. At 29,  my doctor informed me age 30 would not be in my future if I did not change my work ethic. Between my workaholic mentality, and  not listening to my body,  I experienced multiple destructive burnouts. I failed my body, my family, my business and clients.  However, with each failure comes a gift if we choose to accept it. I asked for help and the gift landed at my feet. Various healing modalities found me and I became certified in most of them resulting in healing myself.
Today, I work with entrepreneurs who, like the me of the past, are ready to own their gifts and step into their power with confidence, competence and credibility. They are ready to improve sharpen their performance, improve their mental and physical health, identify  necessary boundaries to thrive and lead a business and life that is fulfilling. 
Are you ready to begin the entrepreneurial leader's Inward Journey and grow your business from the inside out? If so, I invite you to join the Self-DISCovery Sales Success Program.  This program  and community will help you to shift your mindset, attract your ideal client, lead with heart, run a successful business, and enjoy life!
Read what business owners say about working with Terry!
I was so inspired by Terry, an amazing leadership coach and intuitive. She is now my first business coach and she is amazing. I am seeing so many things in a new light. The depth and breadth of leadership, business, healing and coaching experience she brings is truly astounding and her willingness to incorporate her intuition enhances her effectiveness as a coach that much more.
"Terry's insight and intuition came up with an idea that saved me countless hours and lots of money. What a huge gift! I highly recommend working with her if you are needing guidance in brand alignment and expansion. Thank you, Terry!
I have been struggling with some final key points in sharing my powerful message with the world. WOW! Terry hit the nail on the head. I now have such clarity, and some new names and steps for my products and processes. She truly is an amazing, insightful, coach/mentor/guide. Thank you Terry.
Terry's abilities help entrepreneurs to identify their blocks and release them. I am feeling revived and excited. She will empower you to create the ultimate wealth in your life and in your business. I highly recommend Terry for your entrepreneurial needs."